MARKOV FASHION SHOW III
The third collection under the designer's signature was shown on the 24th of March 2019 at the National Gallery of Macedonia – Daut Pasha Amam through a presentation curated by the designer himself accompanied with a piano performance.
The designer treats his collections as parts, chapters that continue building a narrative, a unique story of style that continues on developing rather than complete separate works. This latest work represents a continuous ongoing process towards defining the style of MARKOV. Its core references & inspirations are the ones that have been already set as fundamentals in the previous two collections, only this time are present in a fresher and more refined, distinguished manner with some completely new interpretations.
The collection is built of III segments
The first segment has a masculine, dark & mysterious character & it consists of structured pieces -well tailored jackets with pronounced shoulders, referencing classic men's formal attire.
The second segment represents a hybrid, an interpretation of more feminine stylistic approaches to clothing such as loose drapey silhouettes, print mixes, dramatic contrasts of structured jackets and boudoir wear & exotic or mysterious birds.
The third segment is the Mondrian one, it treats the garment as blocks of colors framed in borders, a concept of separating a single garment in two entities, which radically differentiate one another in fit, color & line.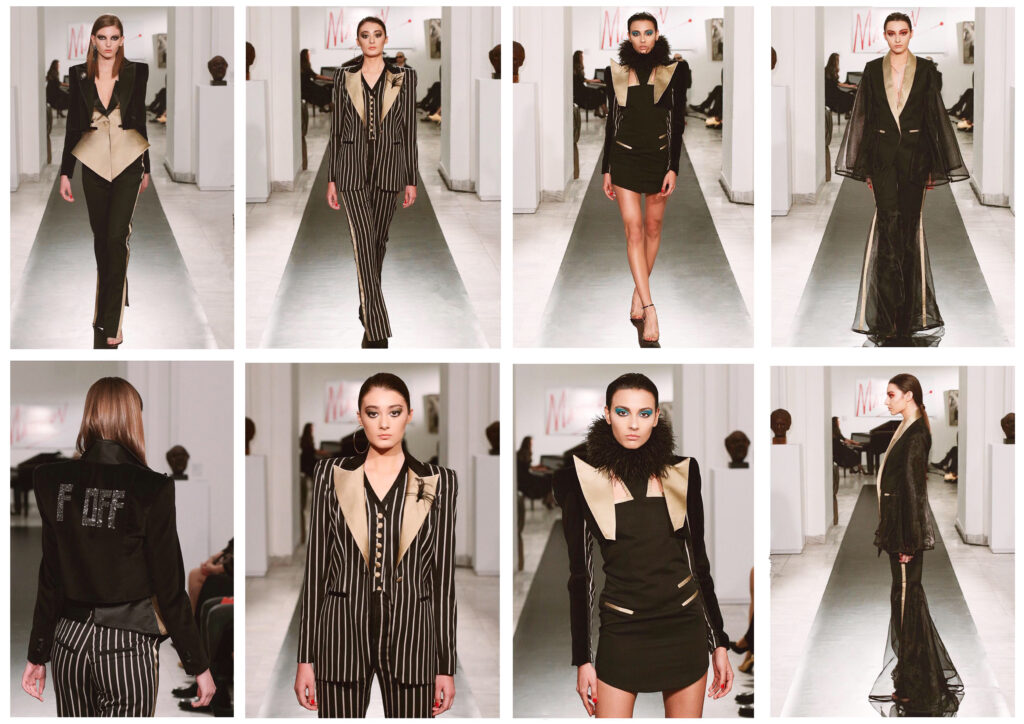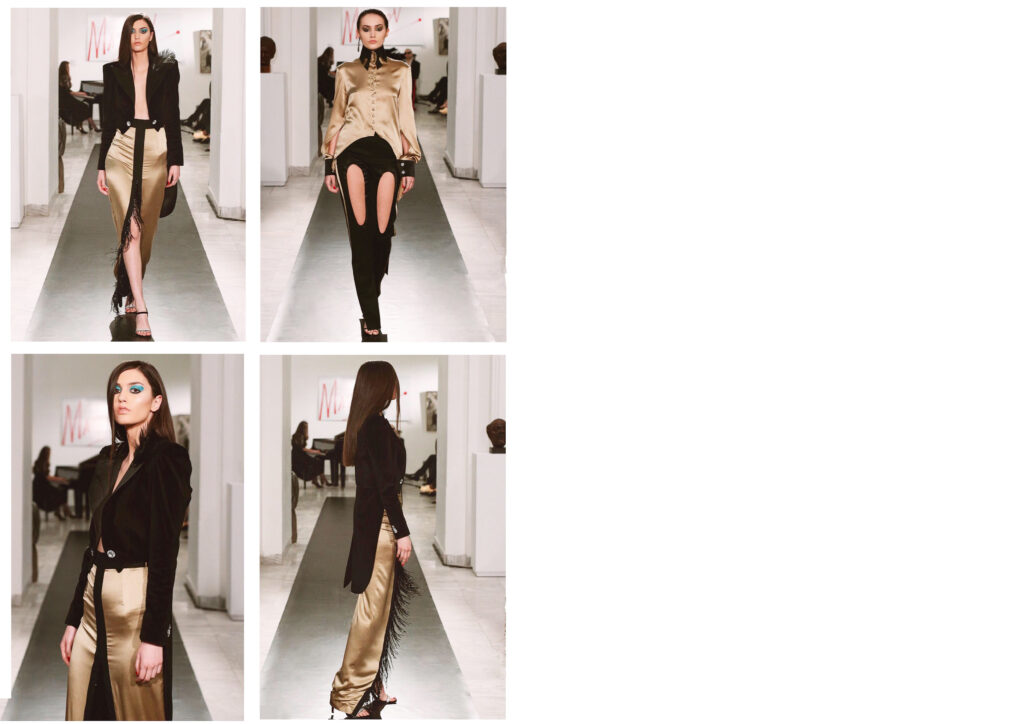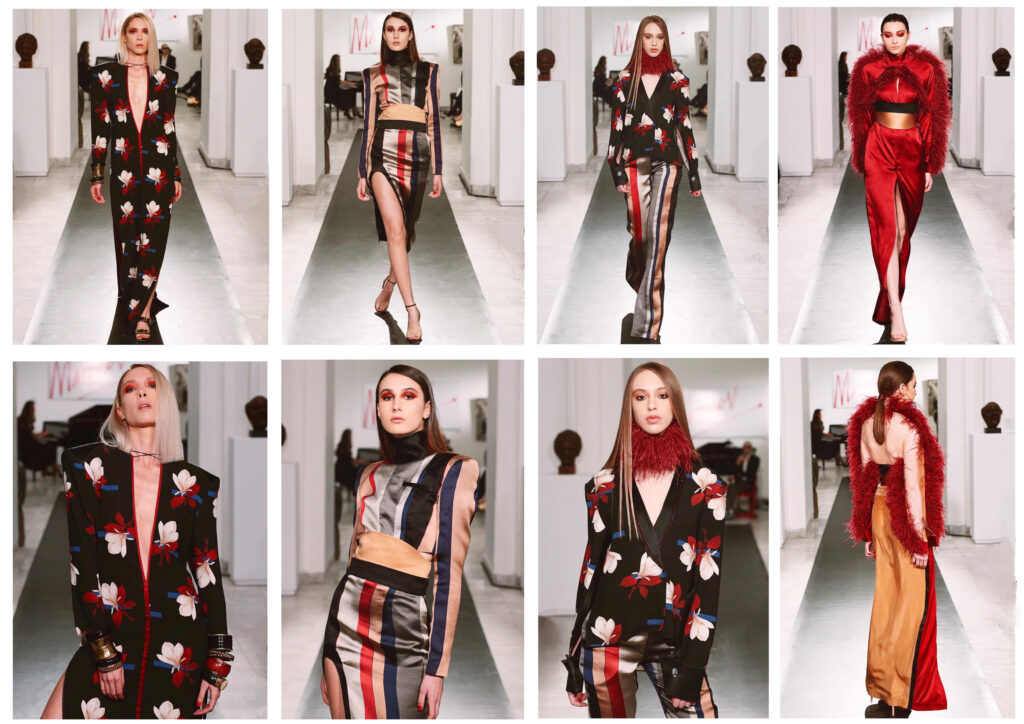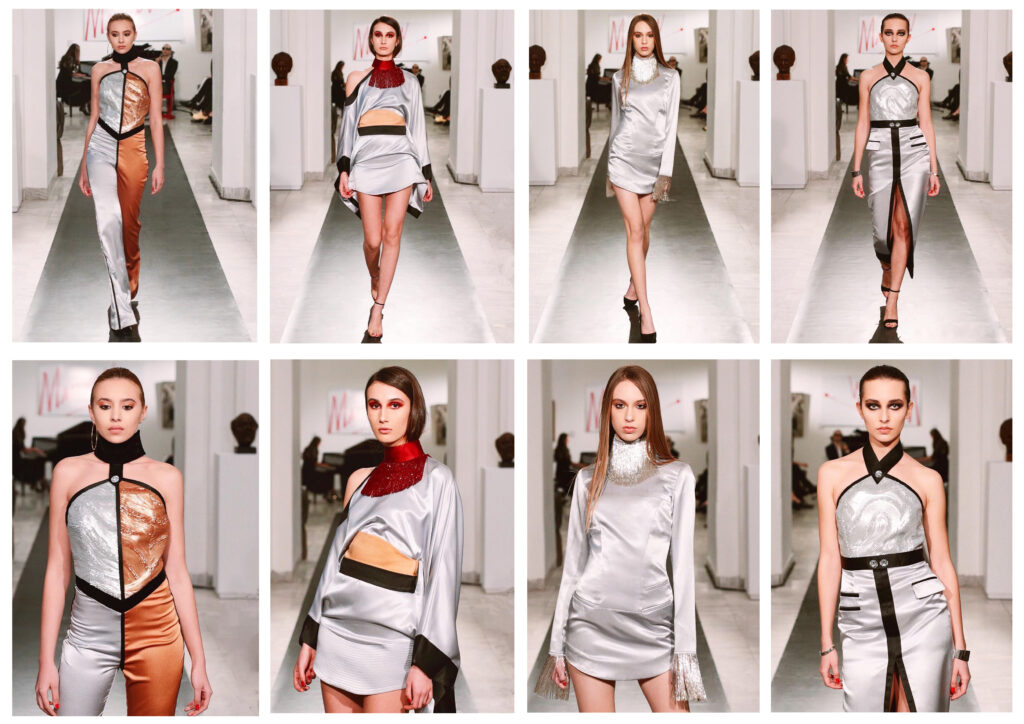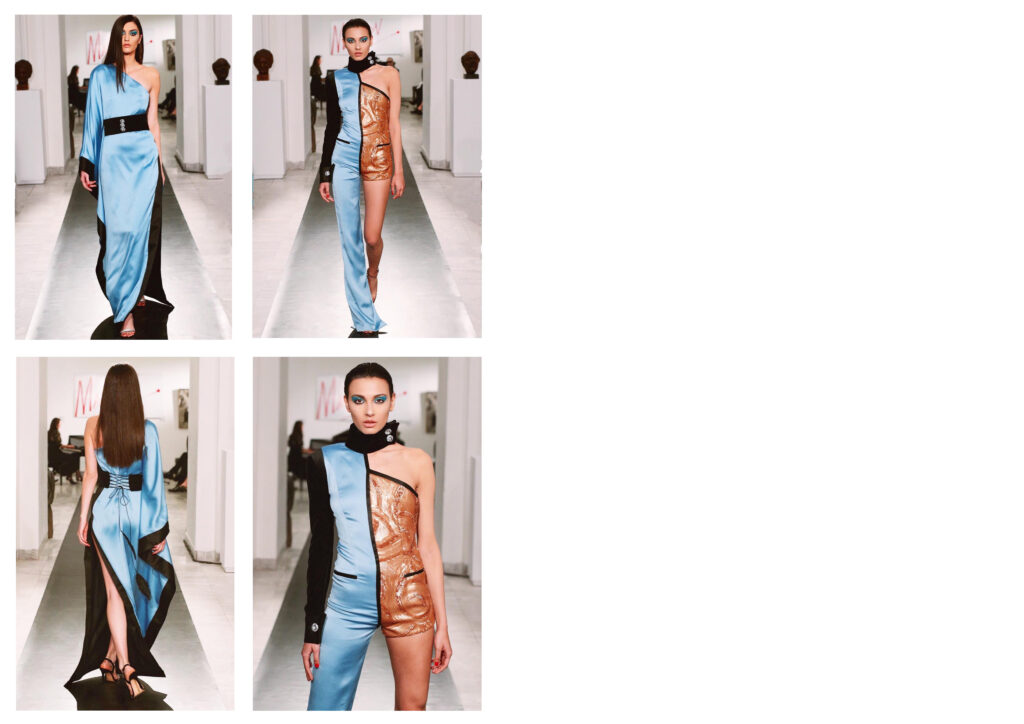 MARKOV FASHION SHOW I
The first collection under the designer's signature was shown on the 22nd of October 2015 at the Museum Of The City of Skopje in the main Gallery through a fashion show inaugurated by an electric guitar performance.
The main focus on the collection is on bold, eye catching, almost blinding sparkly fabrics appropriate for fabulous parties, this collection is all about fun and joy.
It is most definitely about being a showstopper with your style wherever you go. A large portion of the collection is based on metallics such as the warm bronze – fluid-like silhouettes which serve as a counterpart to the cold silver – structured looks.
Vibrant colors contribute to the 70s disco theme present throughout the collection. Variety of cuts and fits which compliment but also contrast each other make the perfect balance between a strict, very well put together and nonchalant style.