ATF X MARKOV II
The Model/Transformer wore Tom Ford sunnies, a chic wig, and a particularly beautiful combination of textures, colors, and bling designed by MARKOV. The alienesque look, comprised of three unexpected pieces in mustard, silver, and black, makes a strong and very glamorous case for multi-dimensional dressing. The blazer on/off/closed/opened, shirt buttoned/reverse unbuttoned situation, demonstrates the versatility of these pieces, and the adaptability of the items you already own.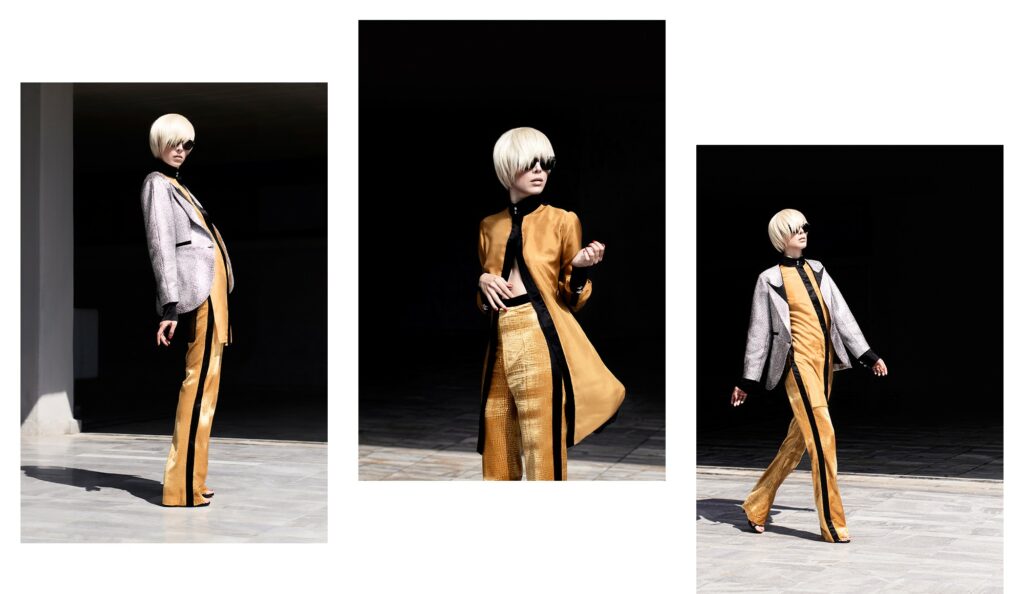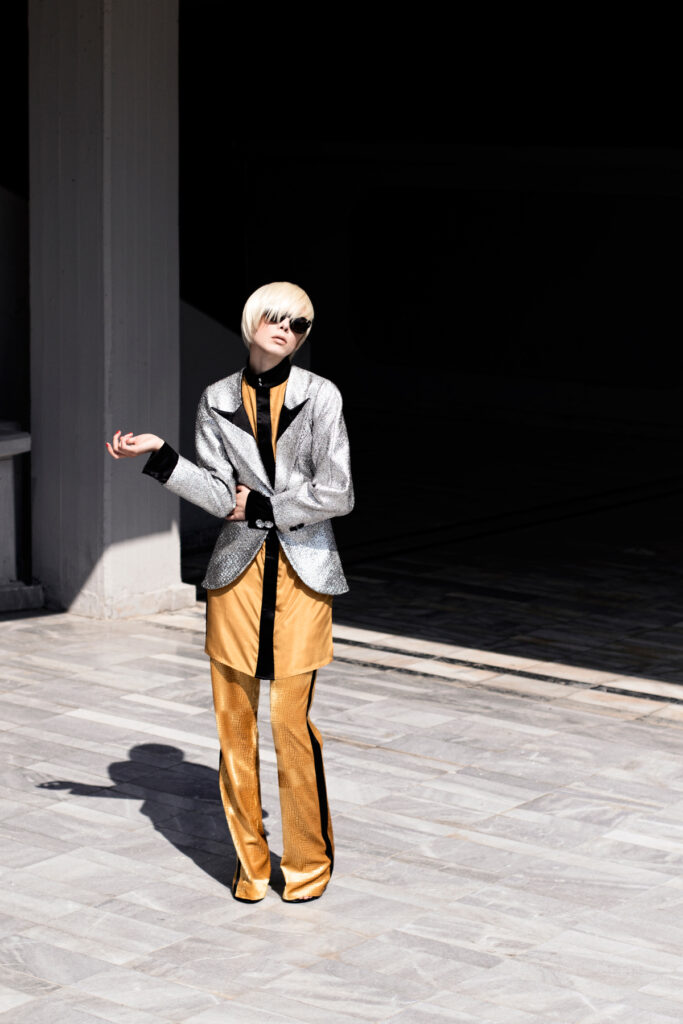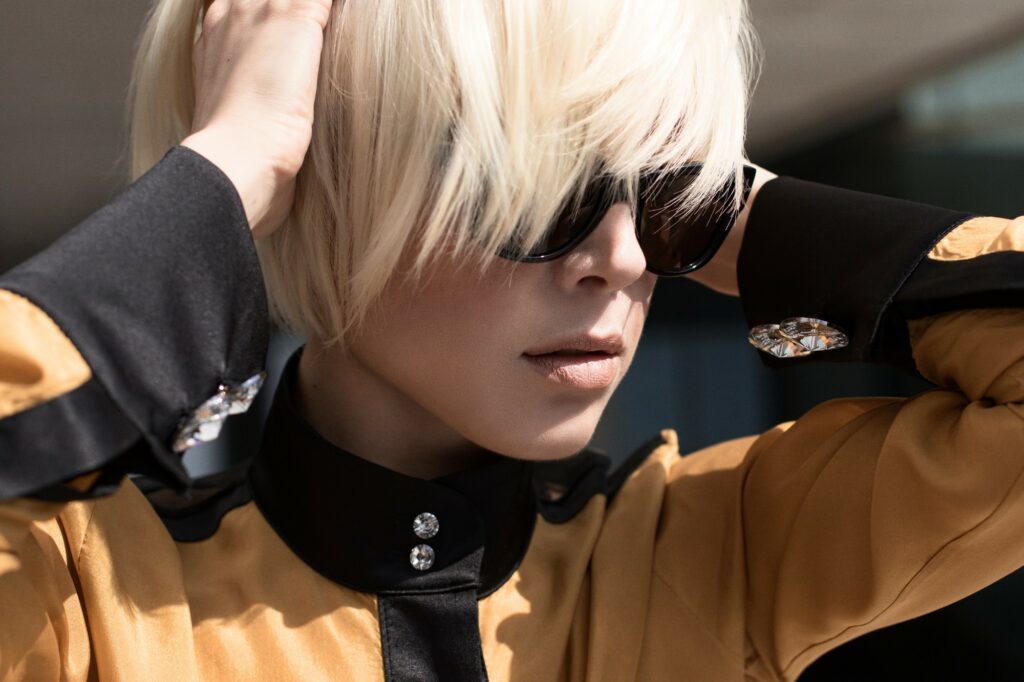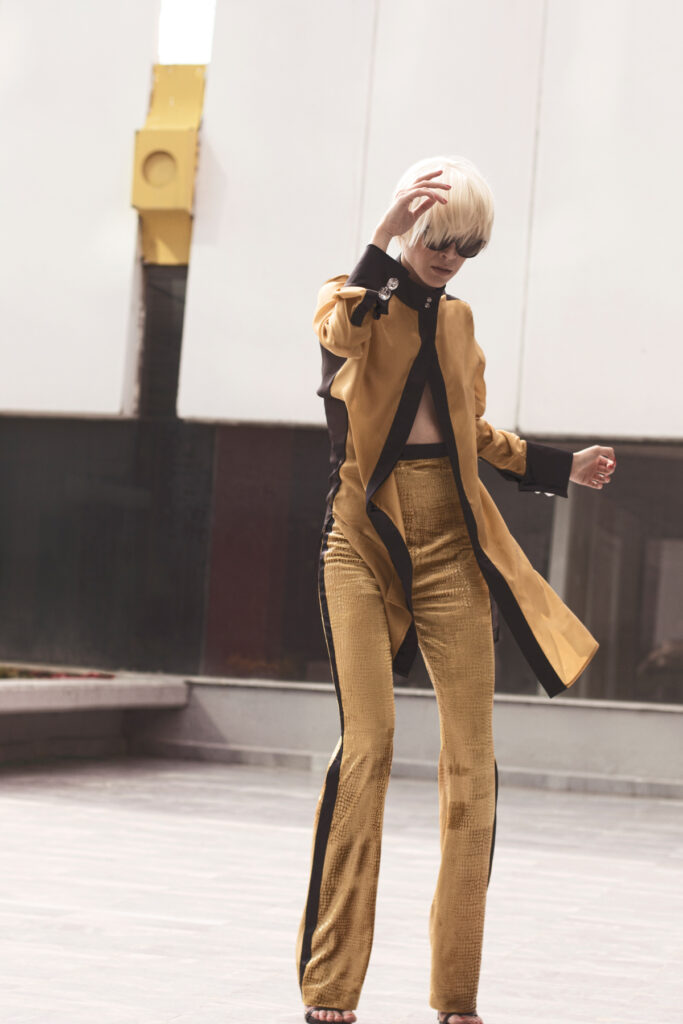 model Ana Ezova
photography Jovana Zuka
original content available at https://www.aftertwofive.com/atf-x-markov-ii/
V ways to wear the MARKOV signature asymmetric dinner jacket
WHO: The megababe/supermodel Katarina Ivanovska, the designer MARKOV, and the ultra talented photographer & creative director Jovana Zuka.
WHAT: Shoot an editorial with 5 ways to wear MARKOV's Signature Asymmetric Dinner Jacket
WHEN: One sunny afternoon in the endlessly rainy June
"I've had an obsession and an ongoing romance with tuxedo jackets ever since I put one on for the first time myself. I believe that a structured, impeccably cut dinner jacket is the most sensual and most timeless garment." – MARKOV.
In what seemed to be a monsoon Macedonian June, scheduling a shoot on a Friday afternoon when the forecast called for a 70% chance of rain may have been risky business. But knowing that a safe bet with a mega model has been made, the team decided to gamble anyway & proceed as planned. And blessed be the gods of fashion who opened up the sky for 3 hours, and made our shoot happen all around the city in a beautiful version of post-rainy Skopje.
The main idea behind the shoot was to show the versatility of this unique piece of clothing & how it can be easily combined & incorporated stylistically in various manners to achieve radically different overall looks incorporating pieces from your existing wardrobe.
The gorgeous Katarina perfectly encapsulated the fierce MARKOV woman and beautifully wore V very different looks with one star garment: the Signature Asymmetric Dinner Jacket from fine Italian cotton velvet and silk satin lining in a flaming red shade.
In these V looks, Katarina wears this stunning piece in an edgy, feminine, formal, androgynous, totally glamorous, a little punk, and a little tomboy way, with leather, silk, men's shirts, denim, cotton, and crystals, paired with heels and loafers, mixing high and low, and playing with a variety of proportions. But the options do not stop there – they are as endless as the beauty of this unexpected piece.
This asymmetric take on the formal shawl lapel dinner jacket was one of the first pieces that MARKOV designed and developed. The intricate piece took more than a month and a half of work. The process included perfecting the piece on a mannequin, as well as numerous fittings on a model, to achieve an extremely fitted cut which accents the waist and envelops the body, with a narrow sleeve and a length that allows it to be worn both as a jacket, or as a dress to show off legs.
"When I saw the finished Asymmetric jacket for the first time, I knew that my signature piece was created." – MARKOV.
All of MARKOV's Signature Asymmetric Dinner Jackets are made to measure and take approximately 10 work days to make. To get one for yourself: – Make an appointment with the designer
– Place an order
– Have your measurements taken
– Go to a prototype fitting
– Enrich your wardrobe with a truly special piece
*original content on https://www.aftertwofive.com/5-ways-to-wear-a-markov-jacket-with-katarina-ivanovska/
LOOK I
Message – Inner Rebel Set Free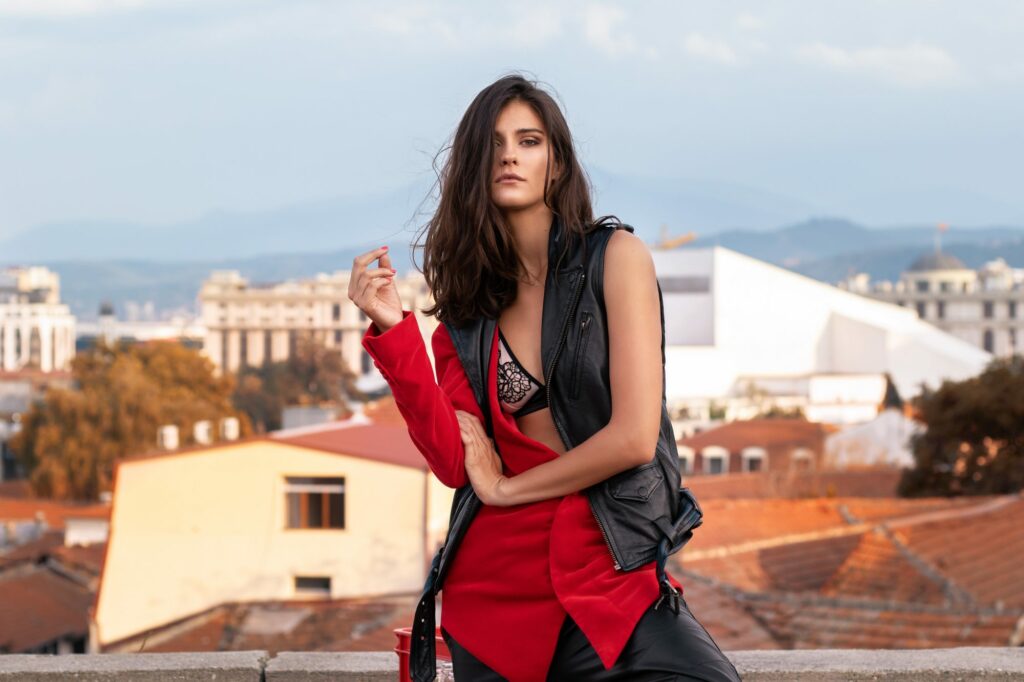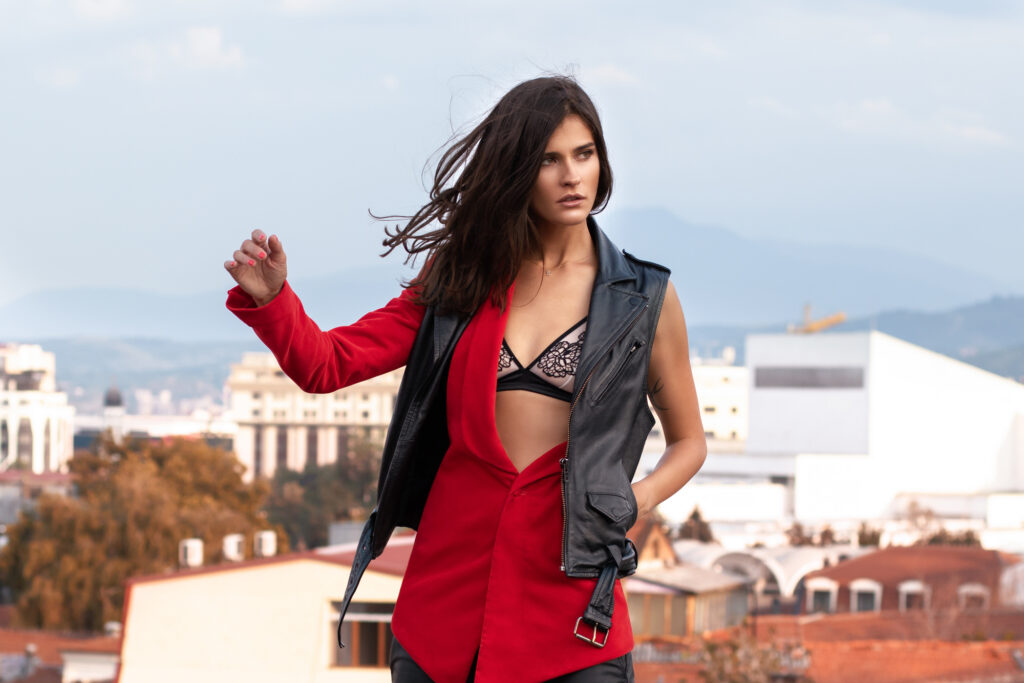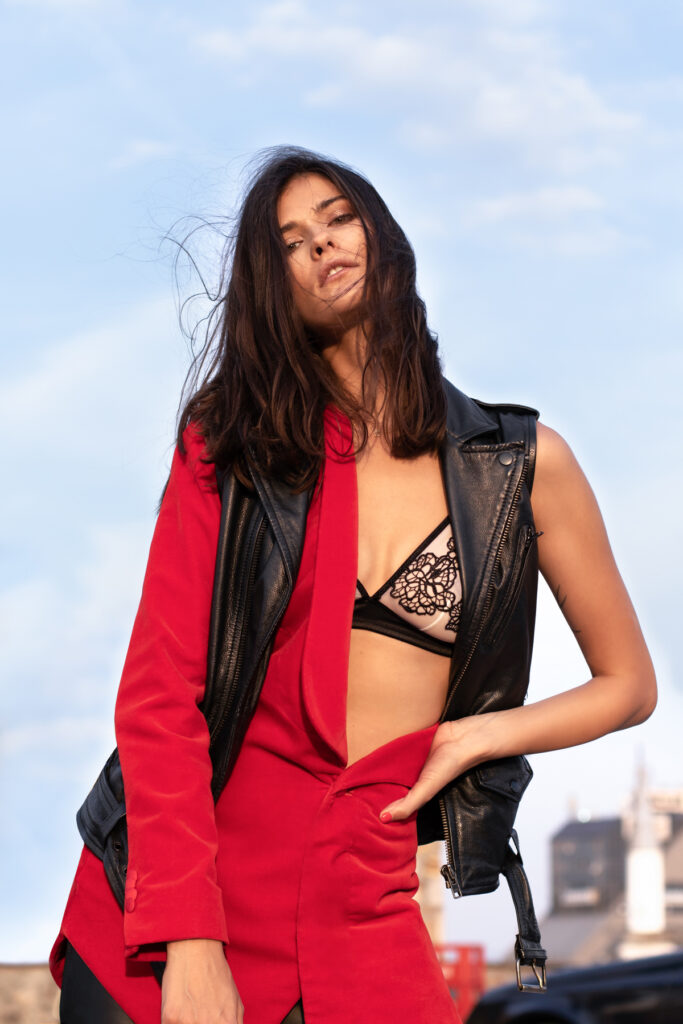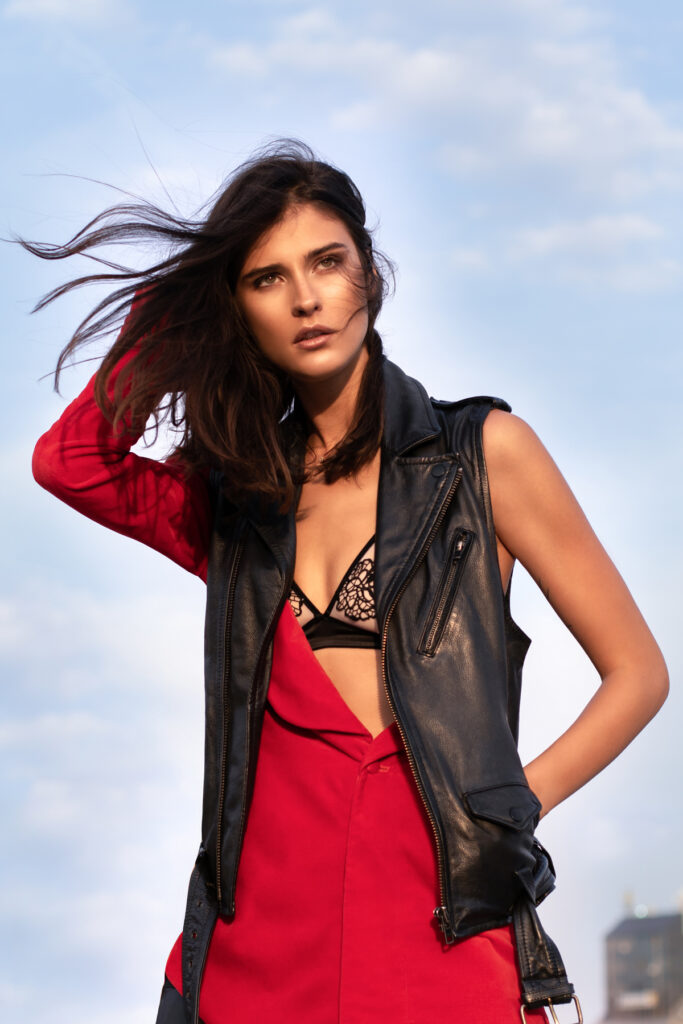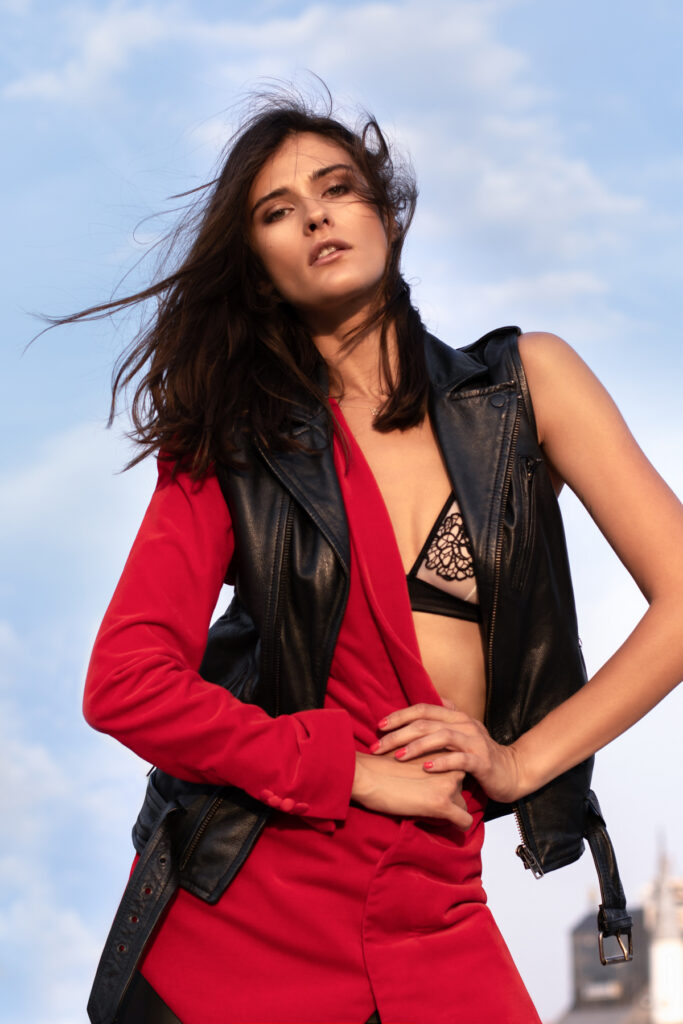 Look II
Message – Tomboy meets Kitten/ Nonchalance & pure Coolness meet Sensuality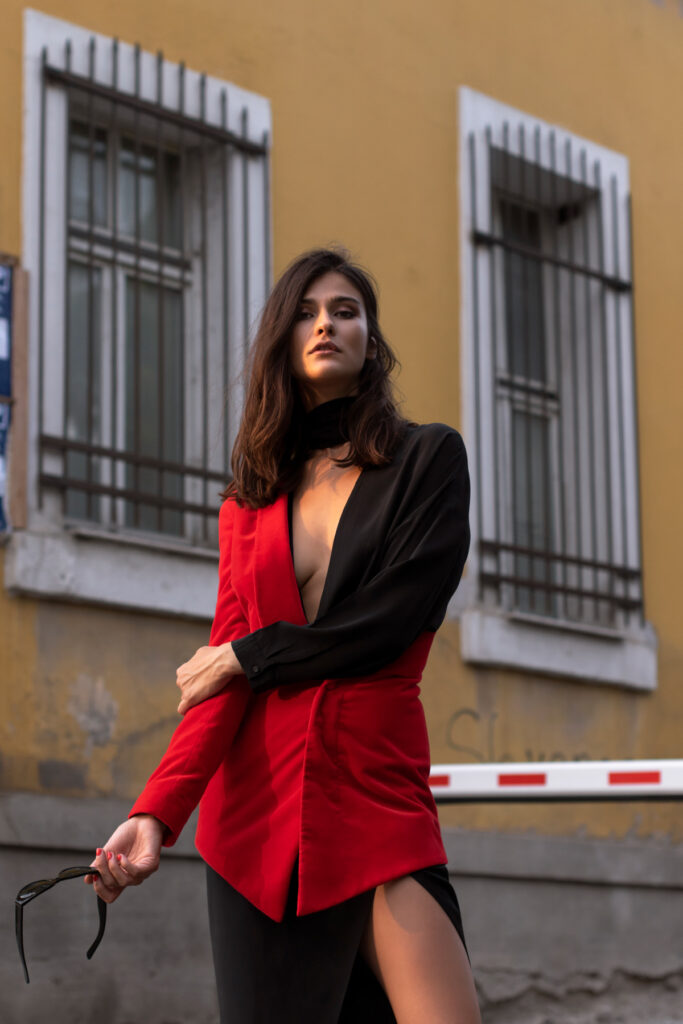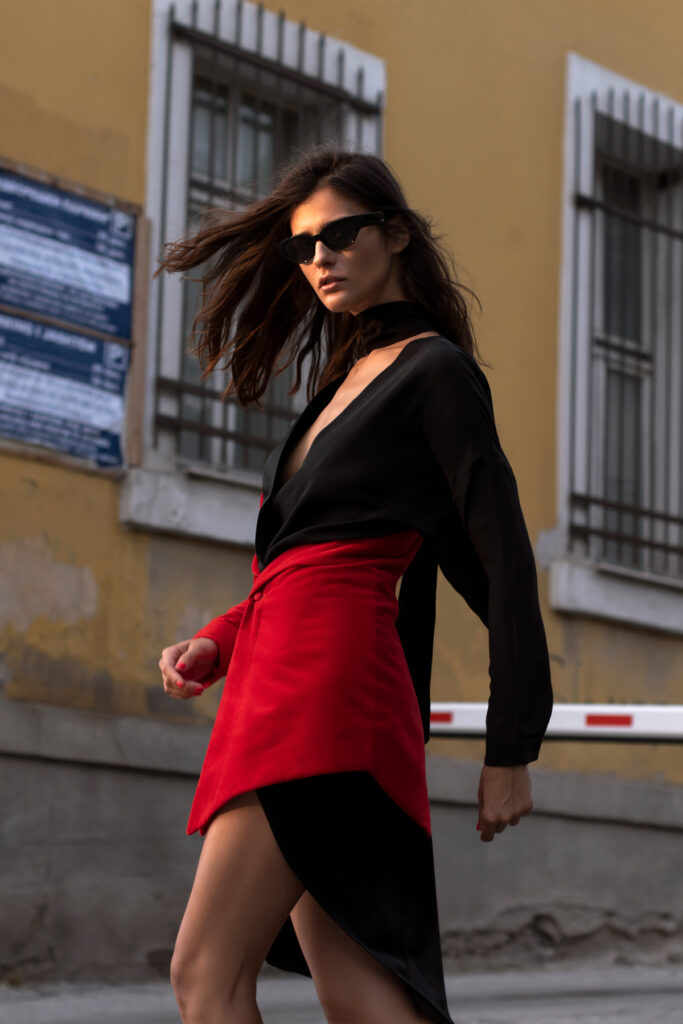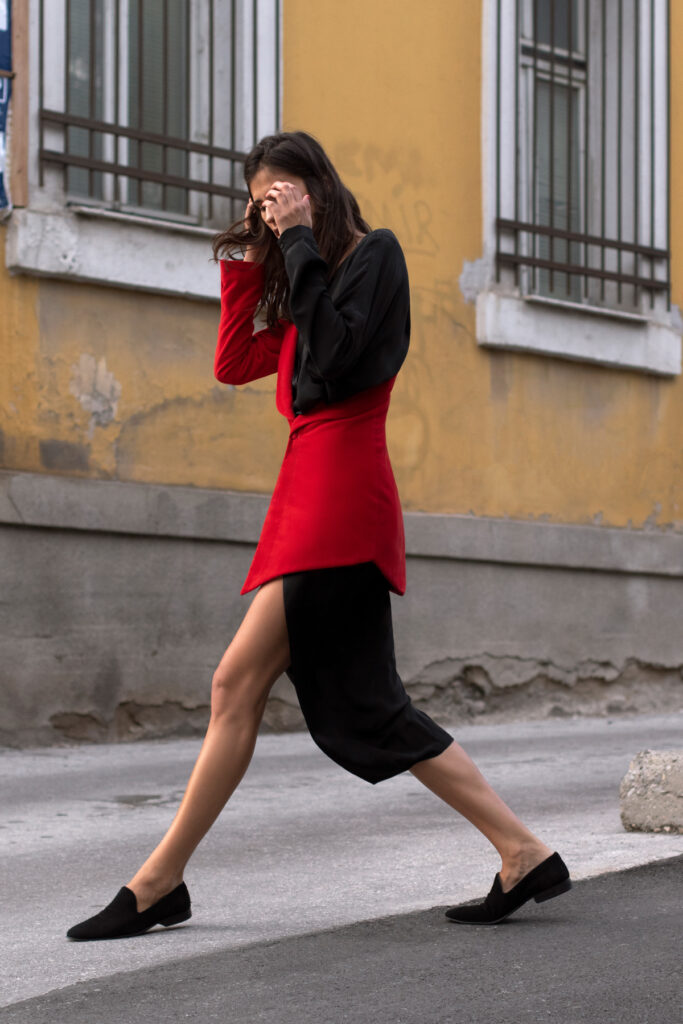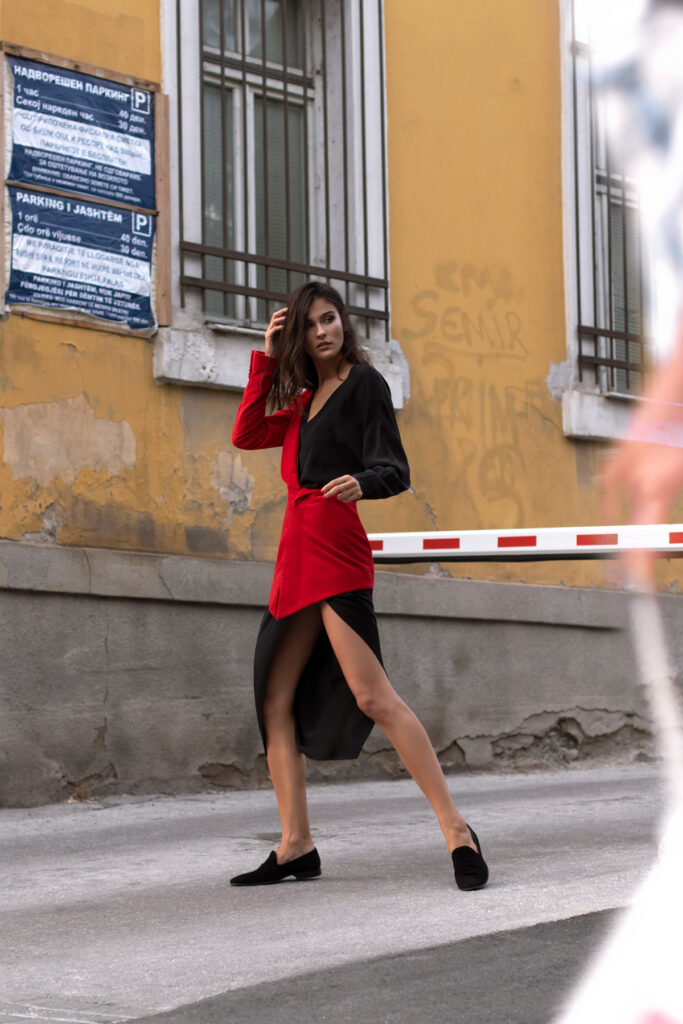 Look III
Message – Hot, On the go city look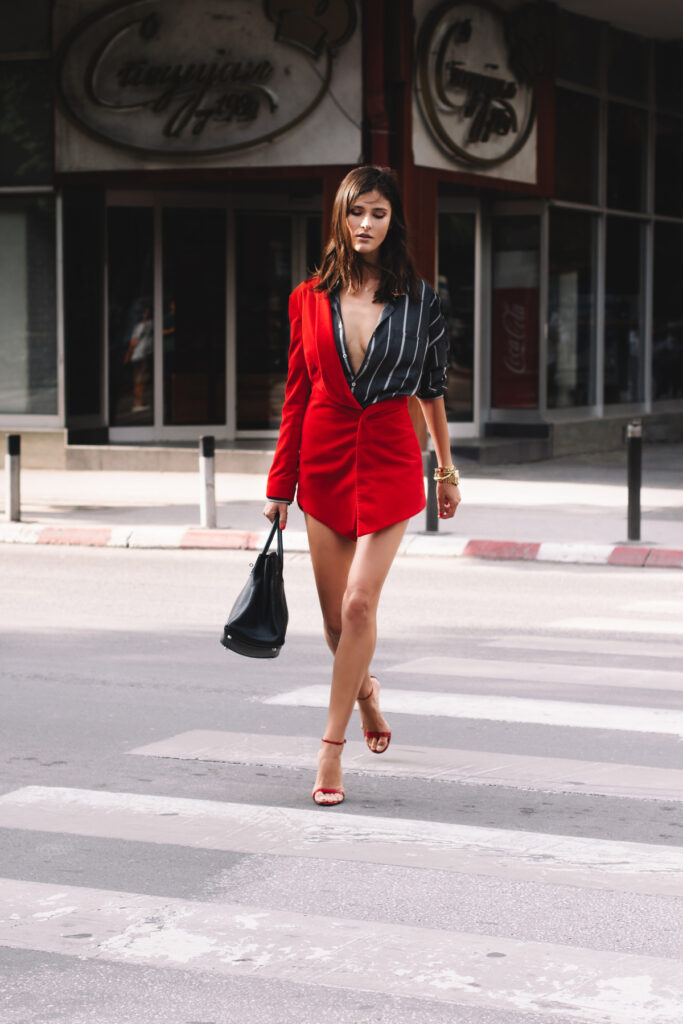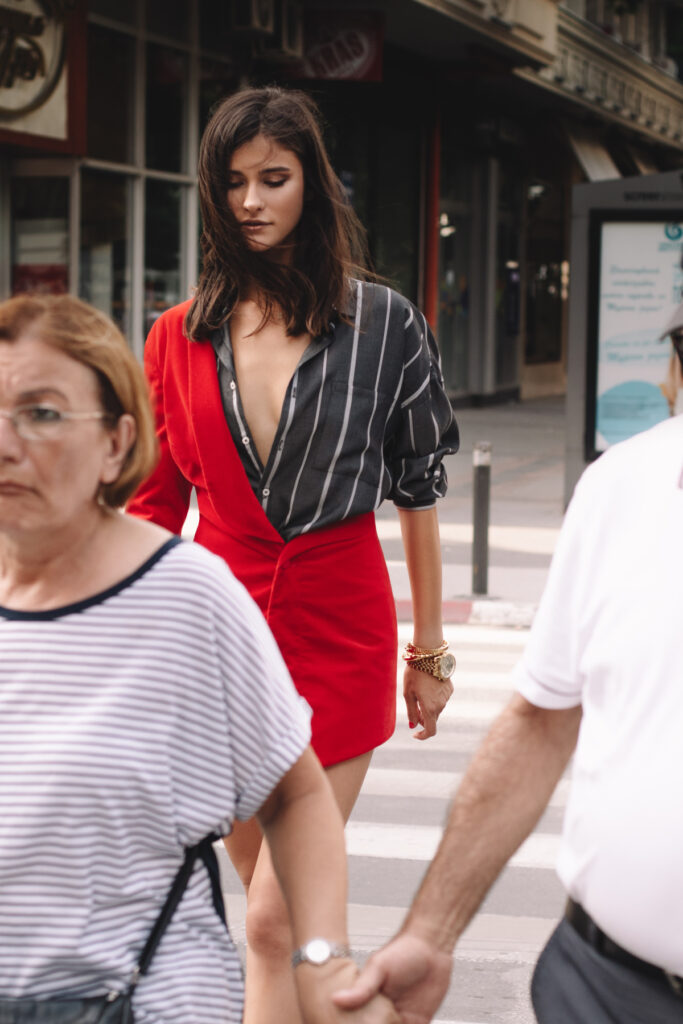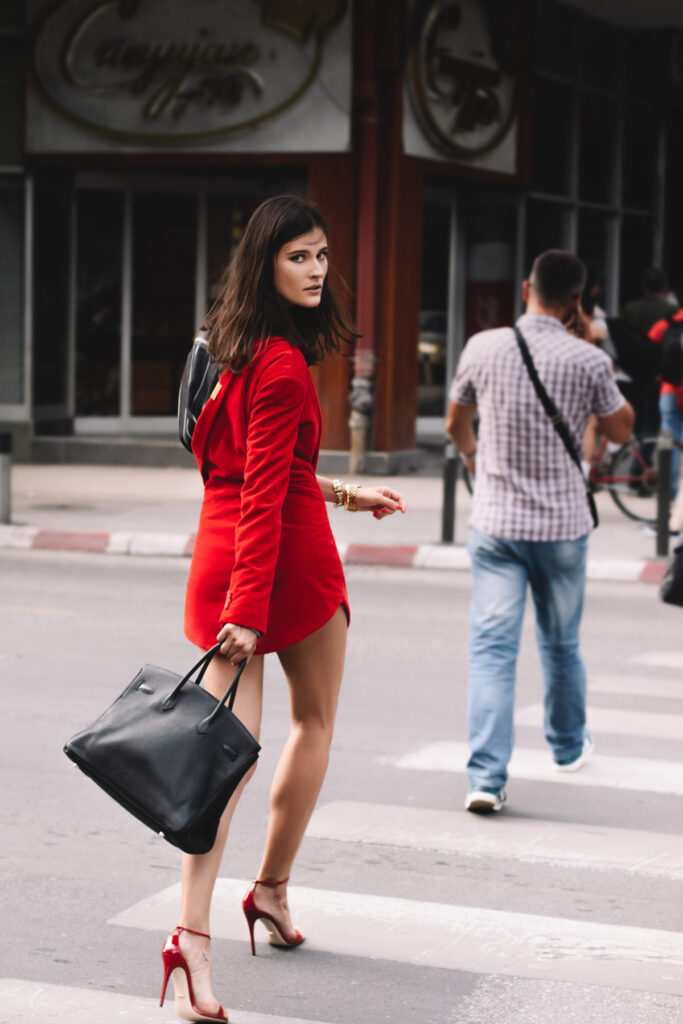 Look IV
Message – Lady meets Punk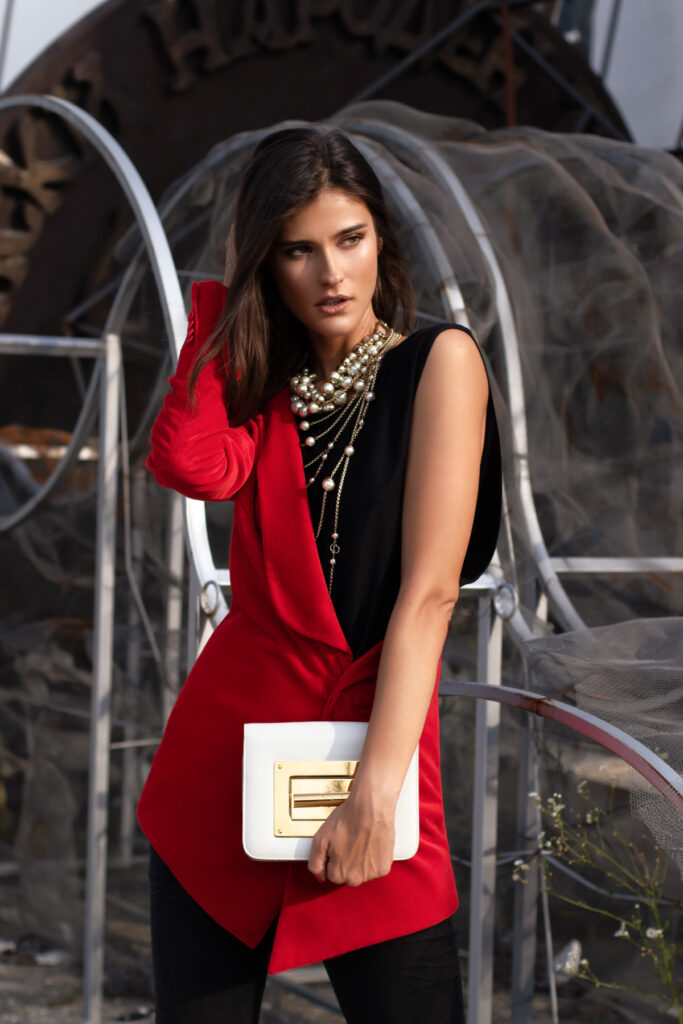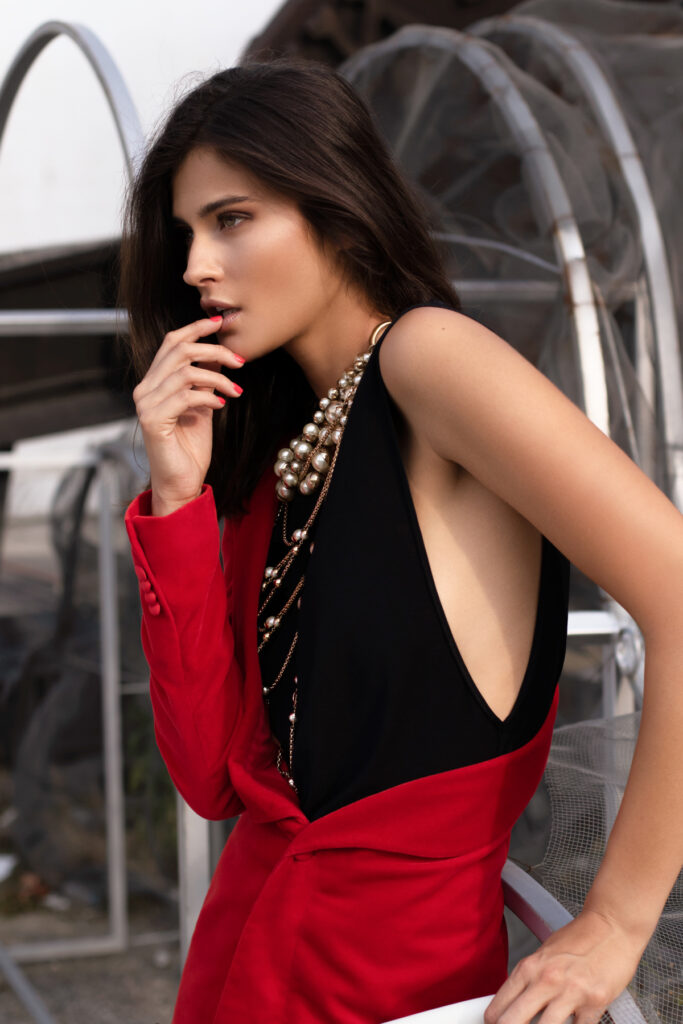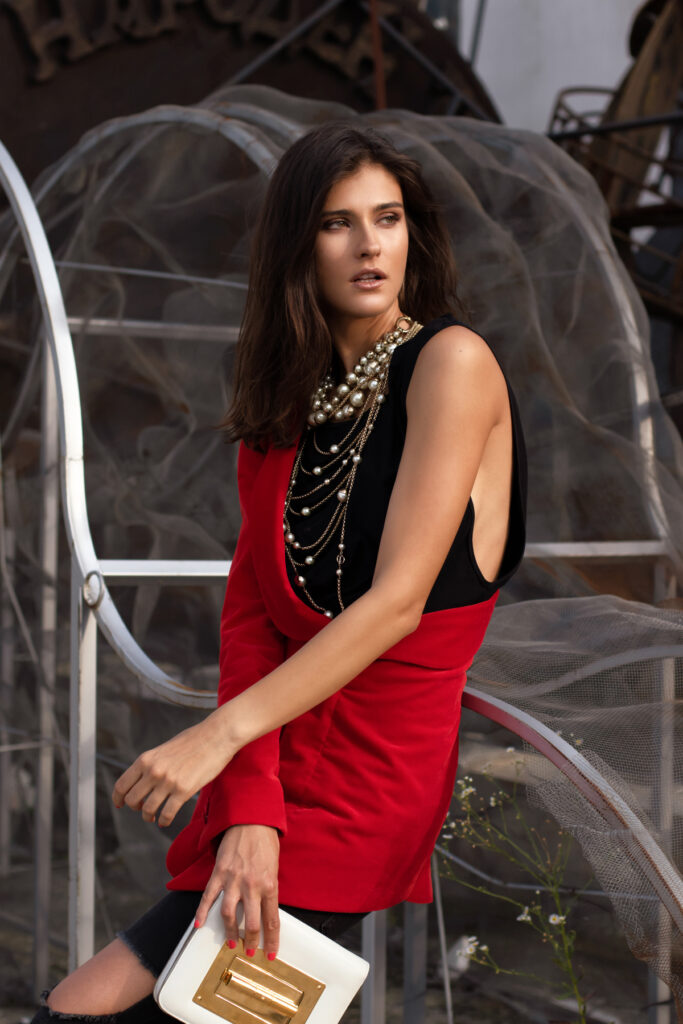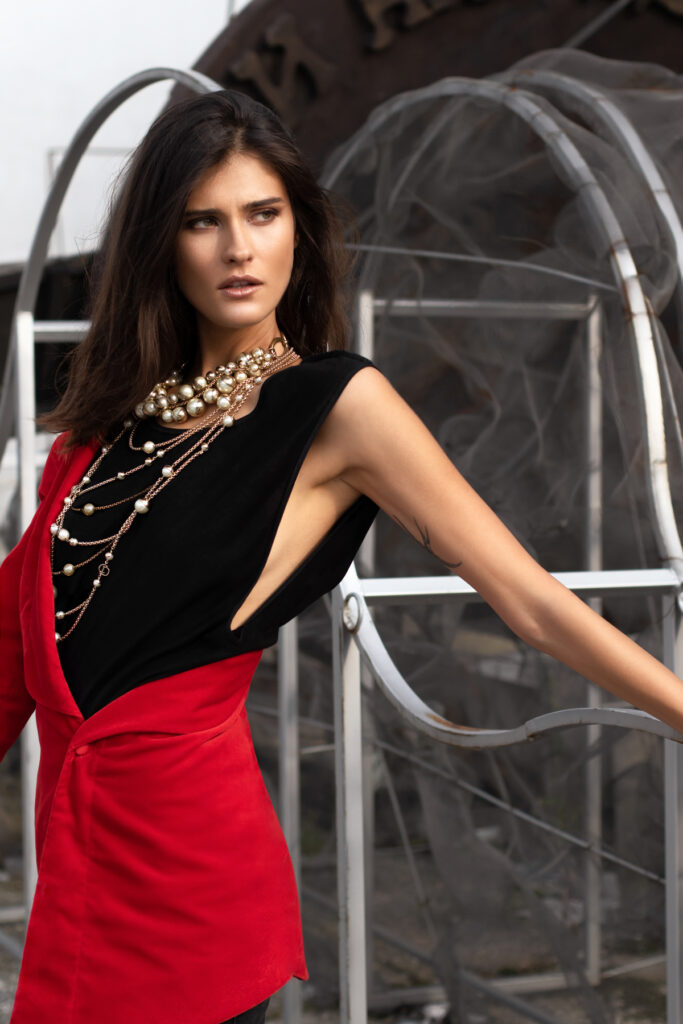 Look V
Message – Androgynous & Casual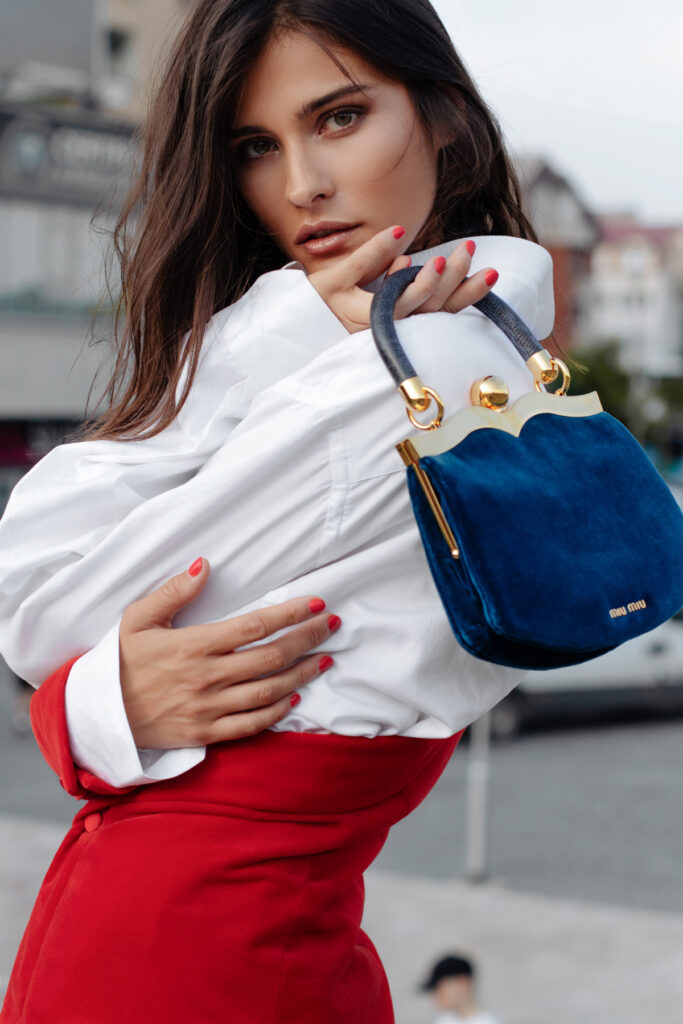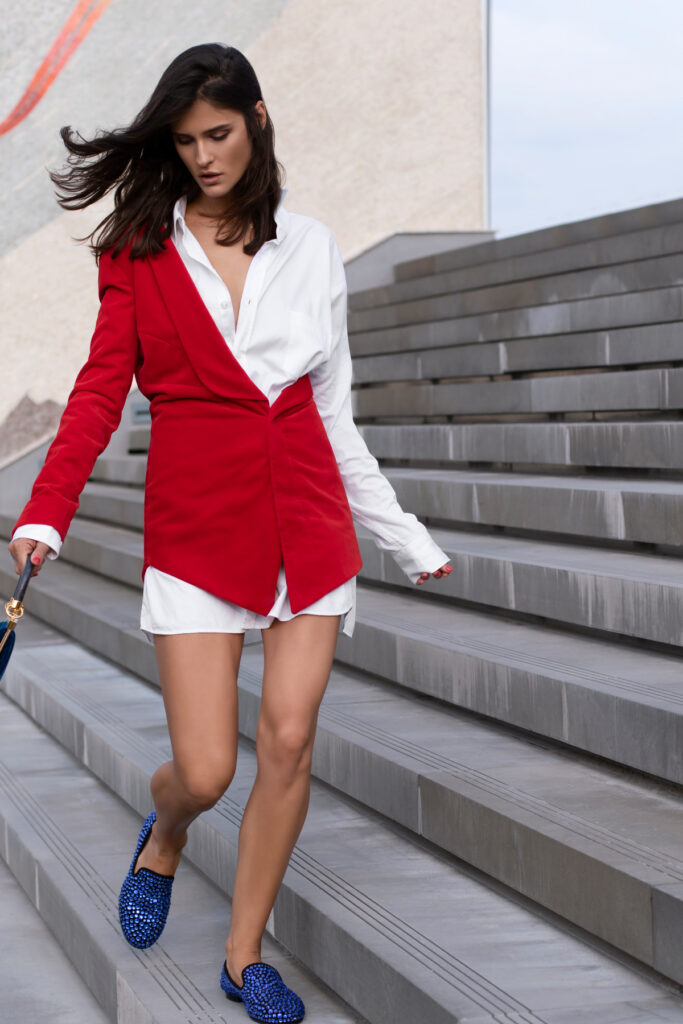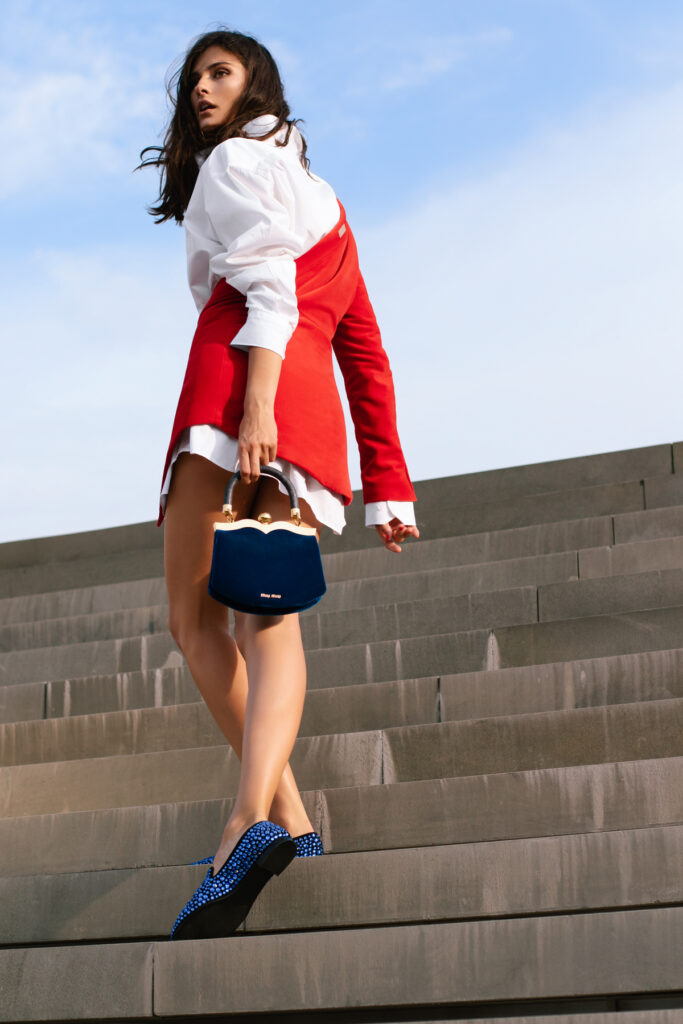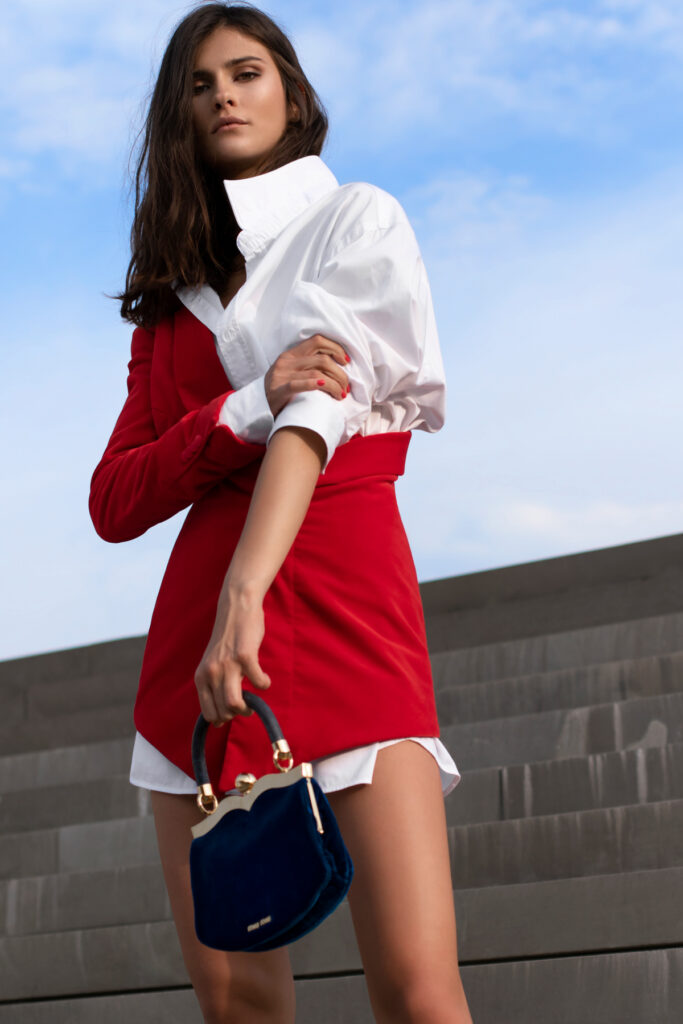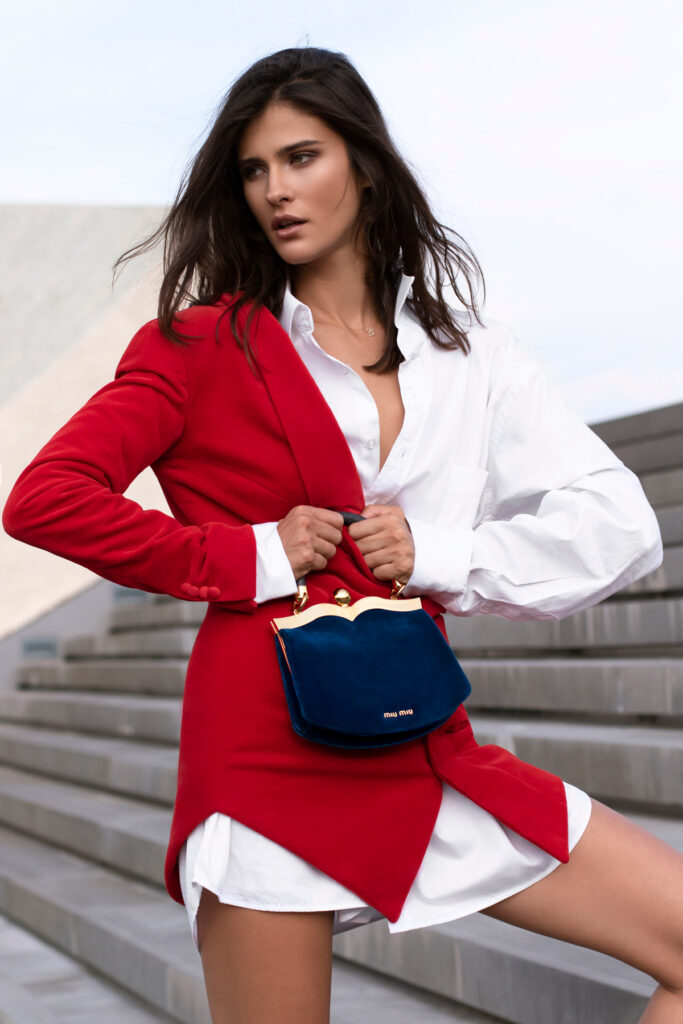 Fashion Editorial "Serpentine Ideas" by Jovana Zuka
Everyone is putting the snake print on a pedestal this season and, as you can see below, so do have we for the purpose of this dramatic shoot. Literally.
While planning this shoot, the idea to elevate the snake print came naturally. Resulting in glorifying THE pattern of the season.
The concept of photographing the ensemble in this perfectly adequate combination of greenery and statues was based on the pieces themselves. The sculptural qualities of the hybrid corset jacket/skirt pants, that MARKOV designed a while back, take the animal-print idea and give it a strict form, masterly mixing the natural and the structural.
"This ensemble was made a year and a half ago during my stay in the fashion capital of Italy – Milan"– MARKOV T
The look was produced for an exam, as part of a collection developed during the last term of a program the designer was attending at the prestigious Instituto Marangoni, a school ranked among the top ten fashion schools in the world. It consists of a hybrid short corset jacket with pronounced shoulders, and a ¾ pant with an incorporated mini skirt. The fabric, with its sophisticated snake print pattern woven in the brocade, contributes to the glamorous vibe. To add to the contemporary graphic vibe of the pieces, slim tuxedo stripes have been added along the outer side of the pants, and on the intricate details of the corset jacket, which emphasize its construction, says MARKOV.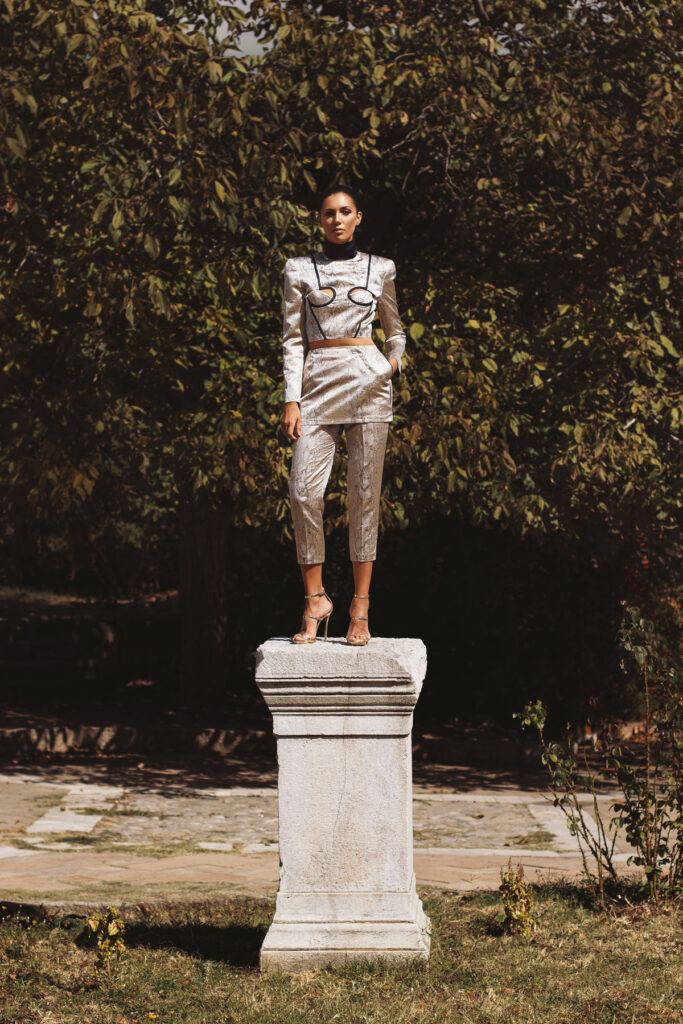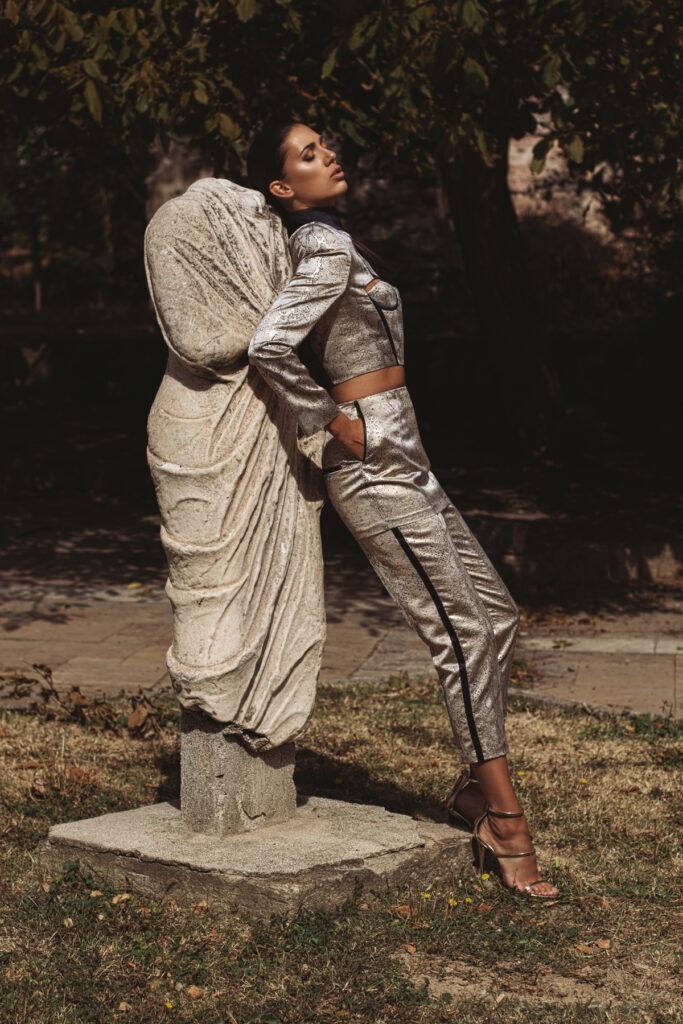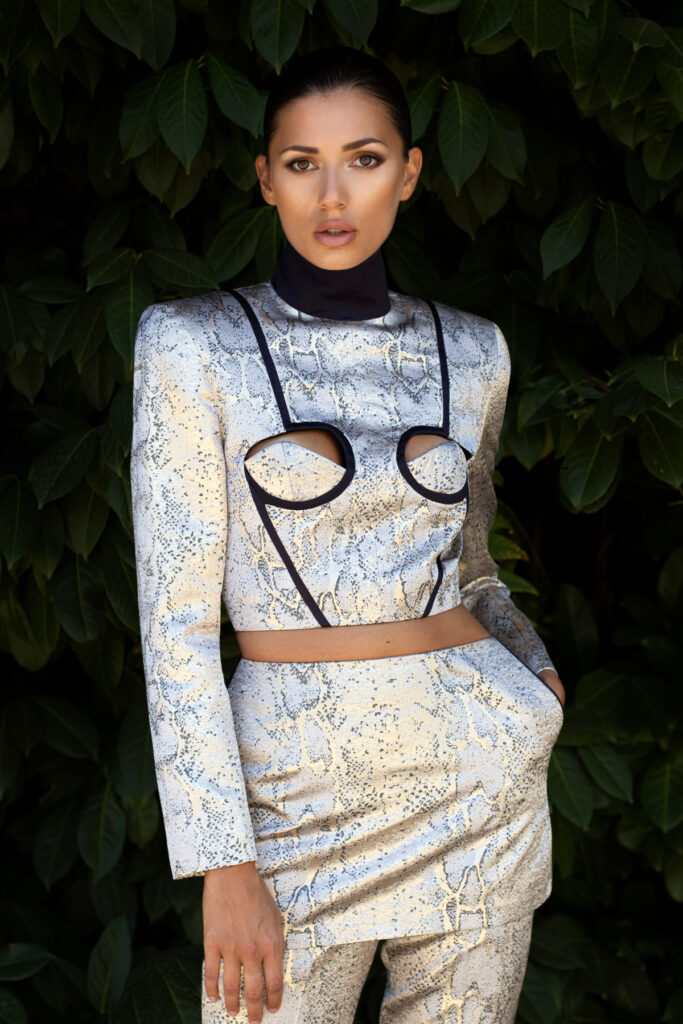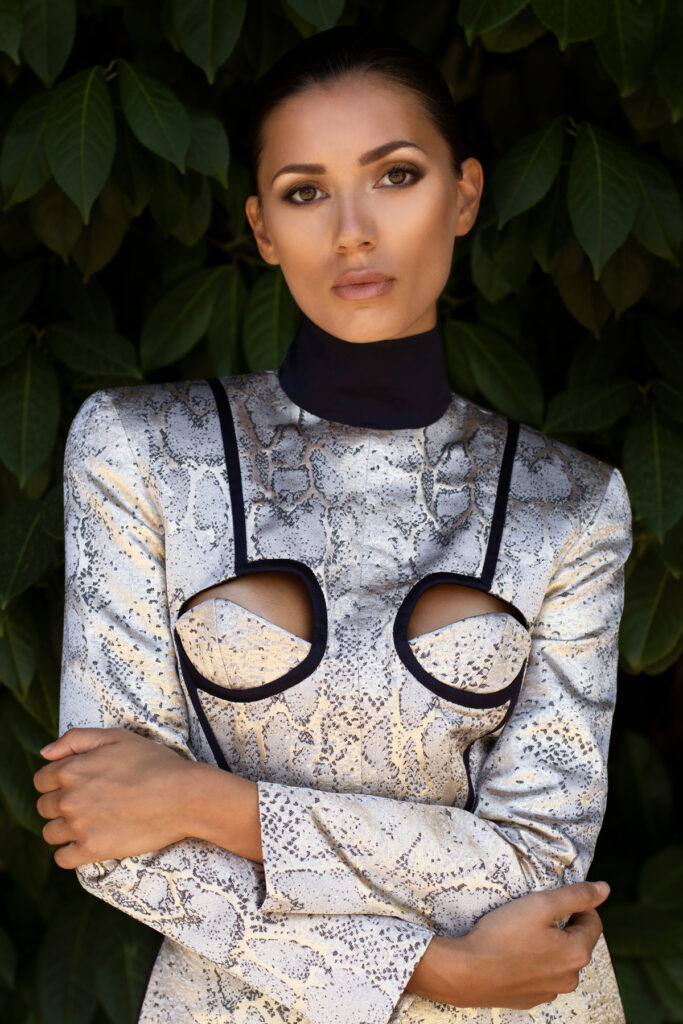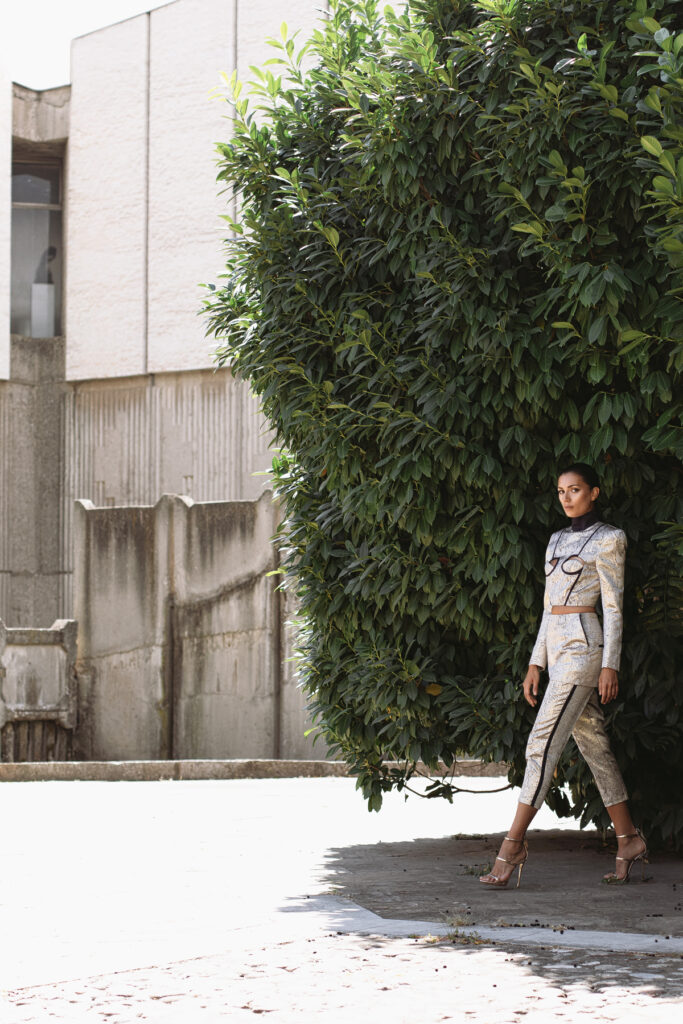 model Ana Serafimova
photography Jovana Zuka
ATF x MARKOV I
Picture Faye Dunwaway's Oscar after party/breakfast by the pool with all of its iconic, yet so very nonchalant, glam. Good. Now, think of a sea of indigo sequins, dark sunglasses, big vintage furs, and camel-colored silk for days, all very relaxed and adequately toned done. Perfect. And now, tell me where you'd wear all of that? A night out, a wedding, an event of some kind? Nope. A trip to the grocery store, the bakery, the gas station, and everything else mundane, seems just fine.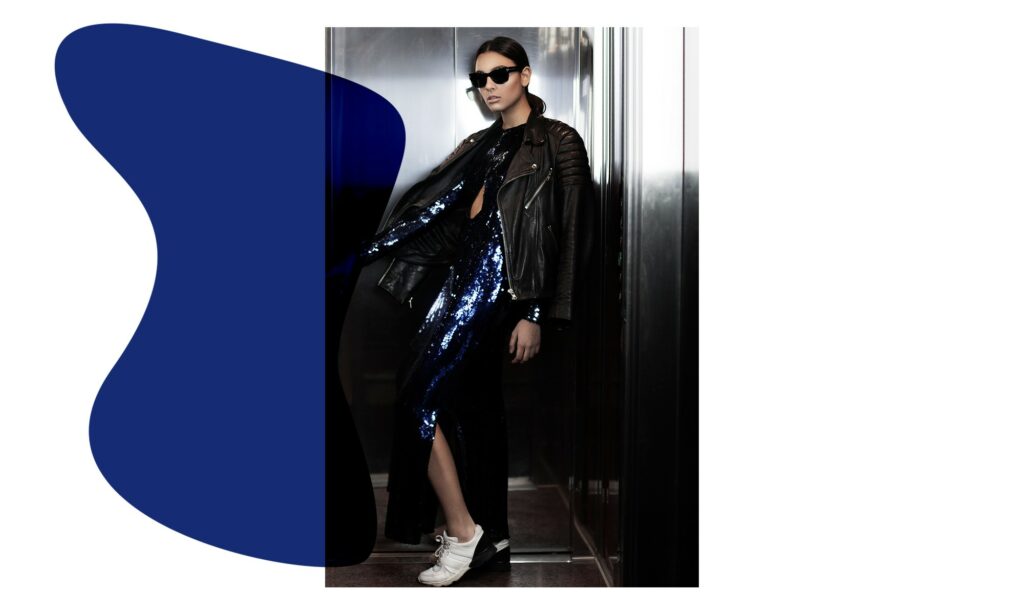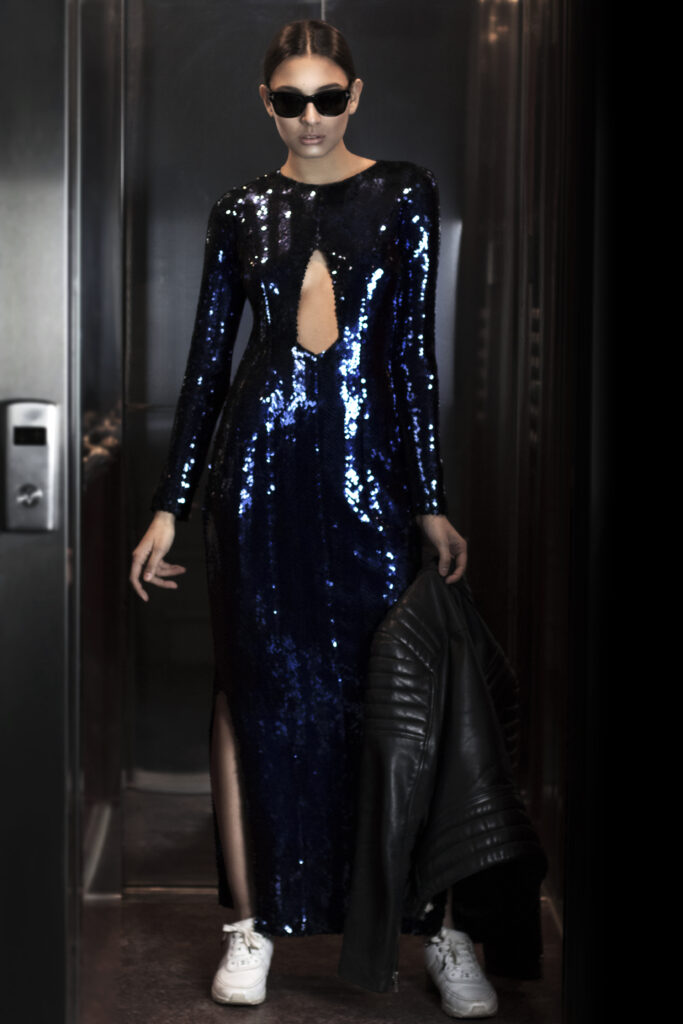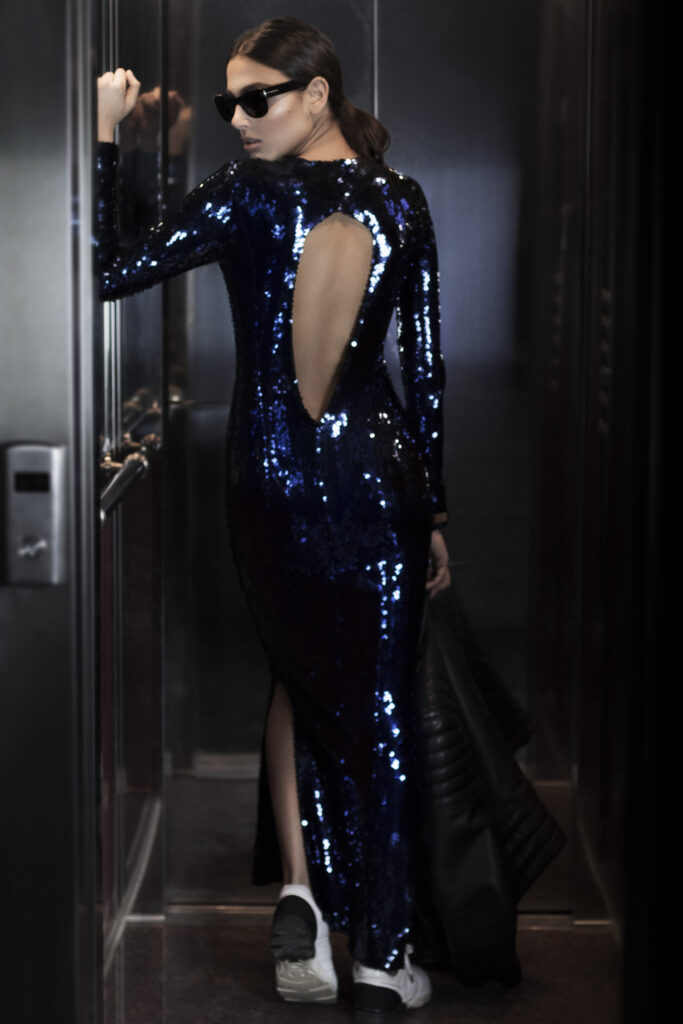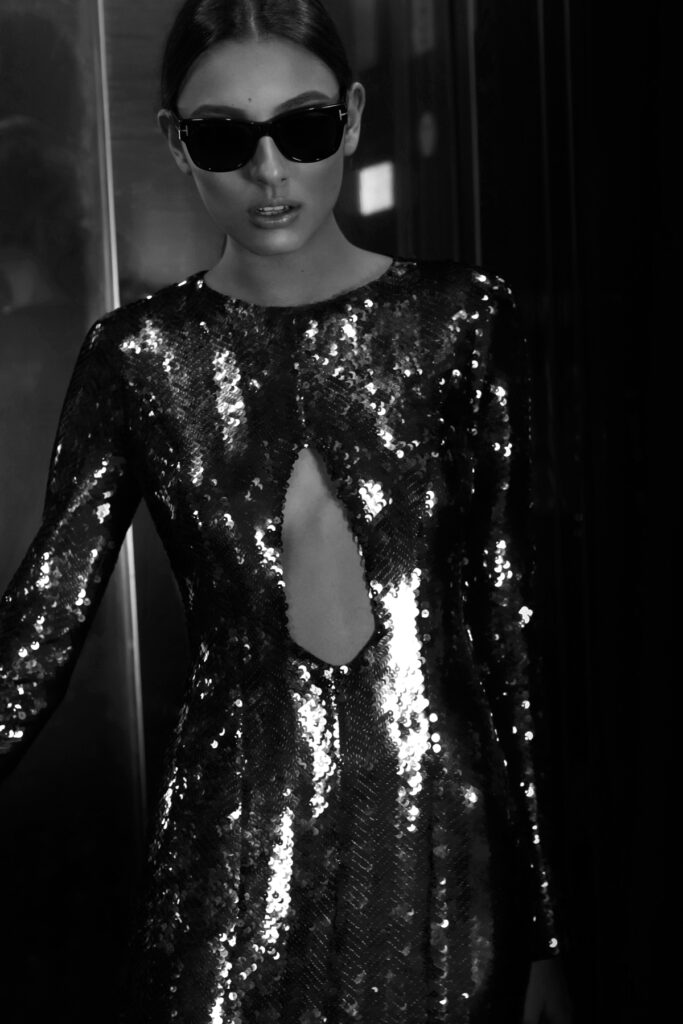 Want to wear your boyfriend's Adidas shorts? Sure, you can throw a t-shirt on to go along, but you can also spice things up with a chainmail top and a perfectly voluminous fur coat from the vaults. That sequined dress hanging in your closet? It calls for you favorite sneakers. And the silk trousers definitely need a men's sweater in their life.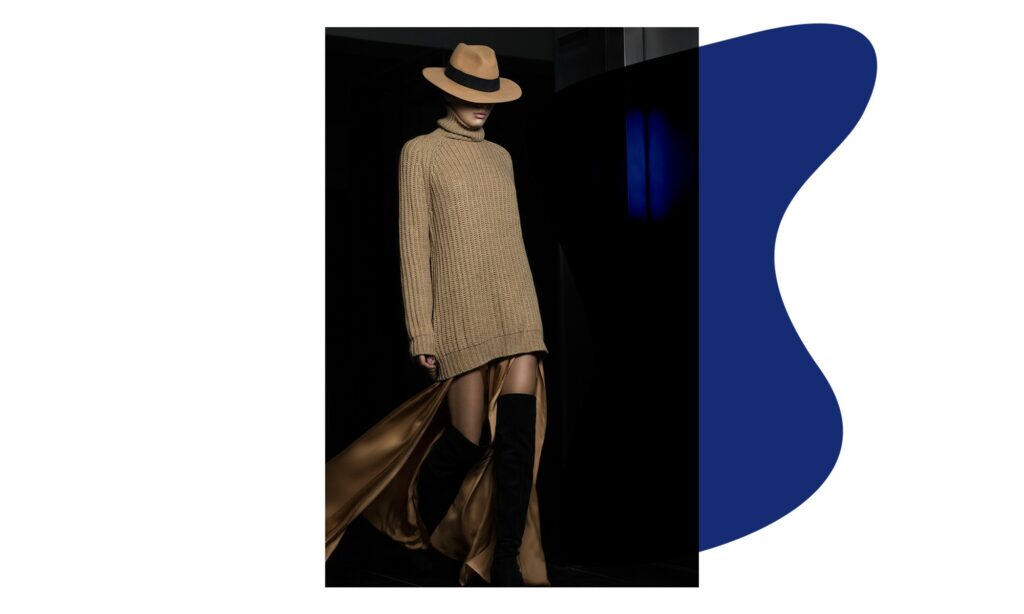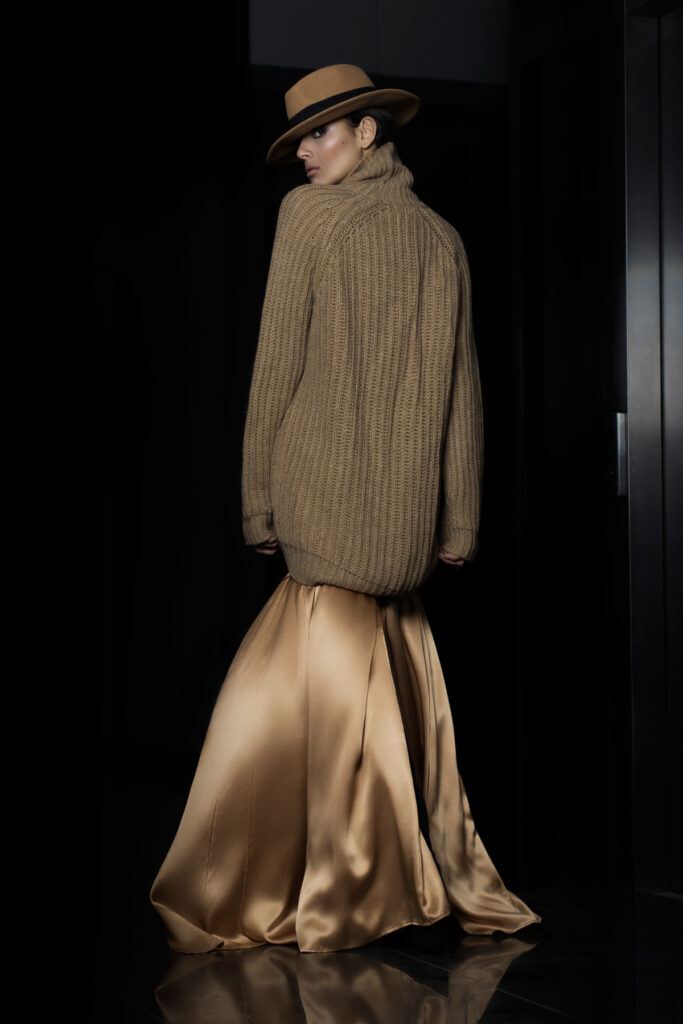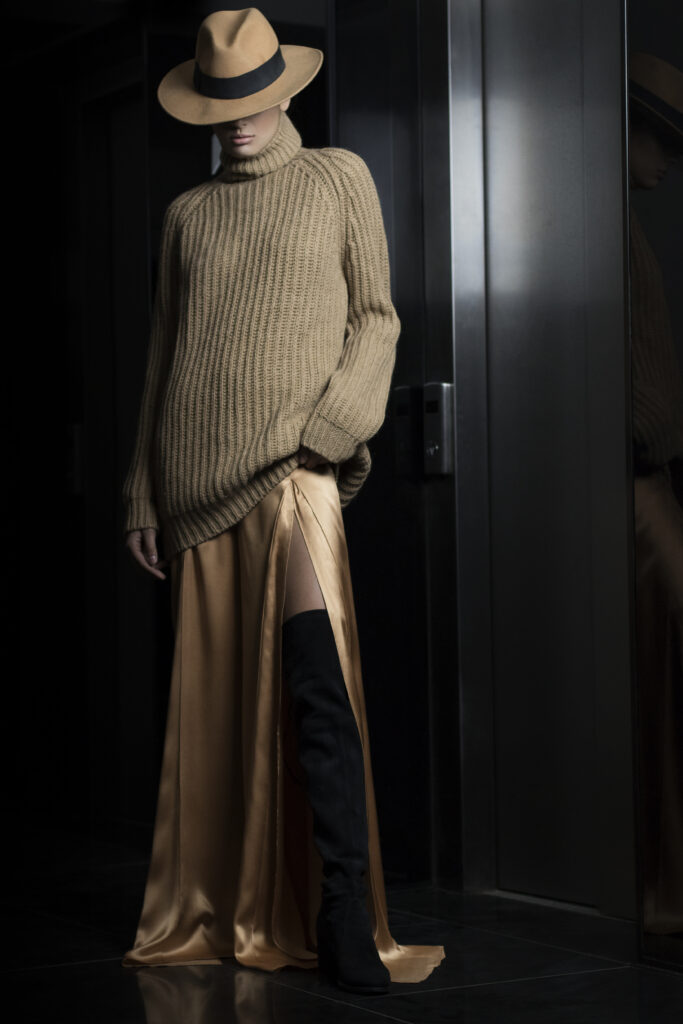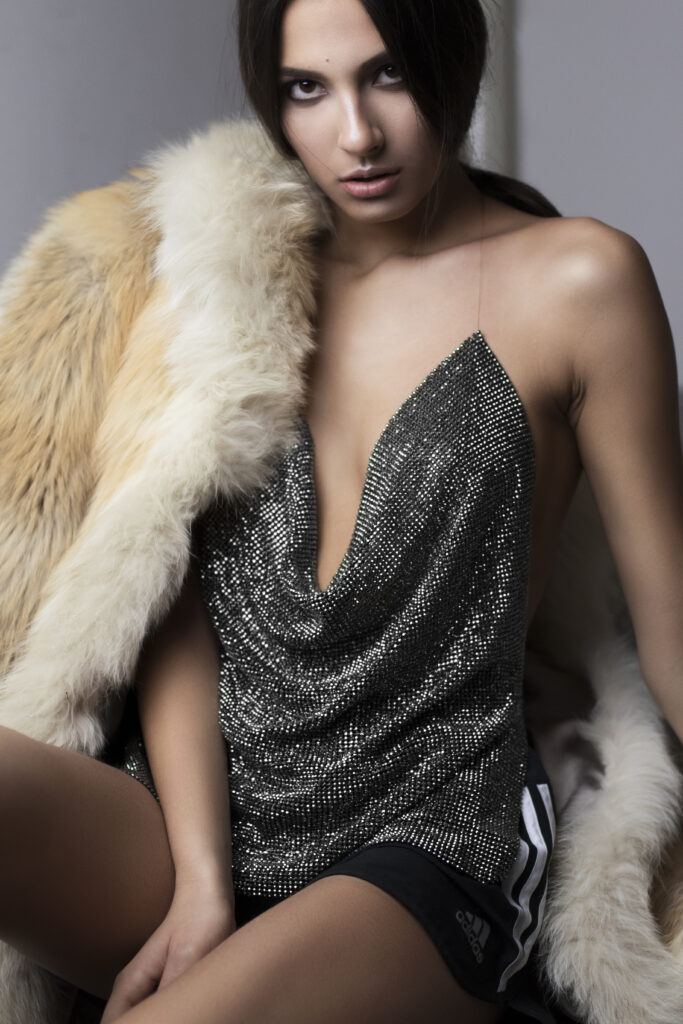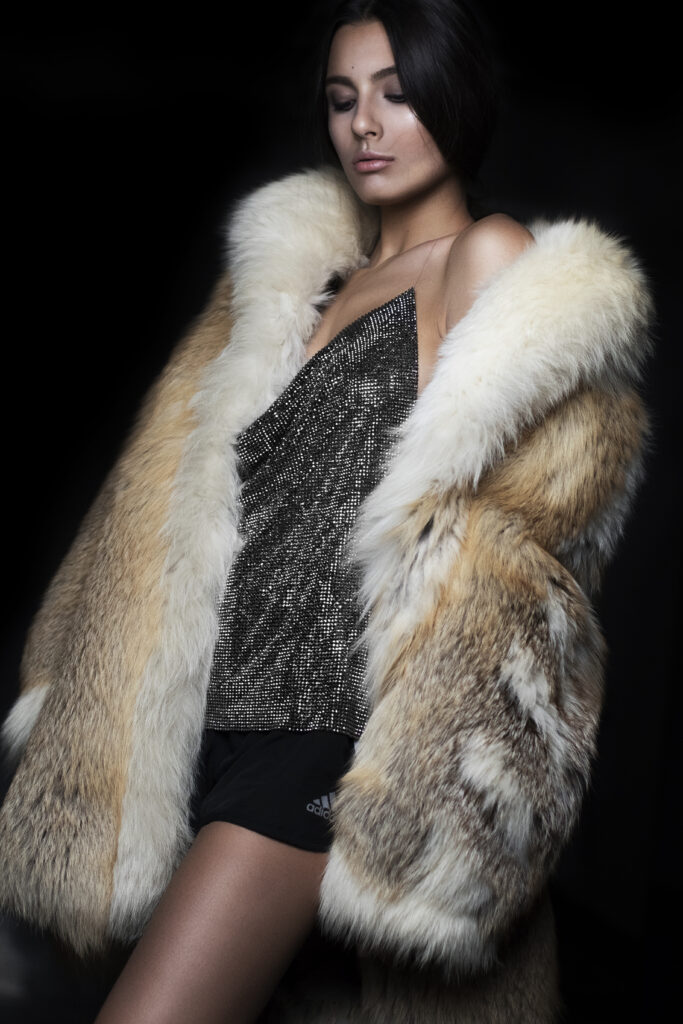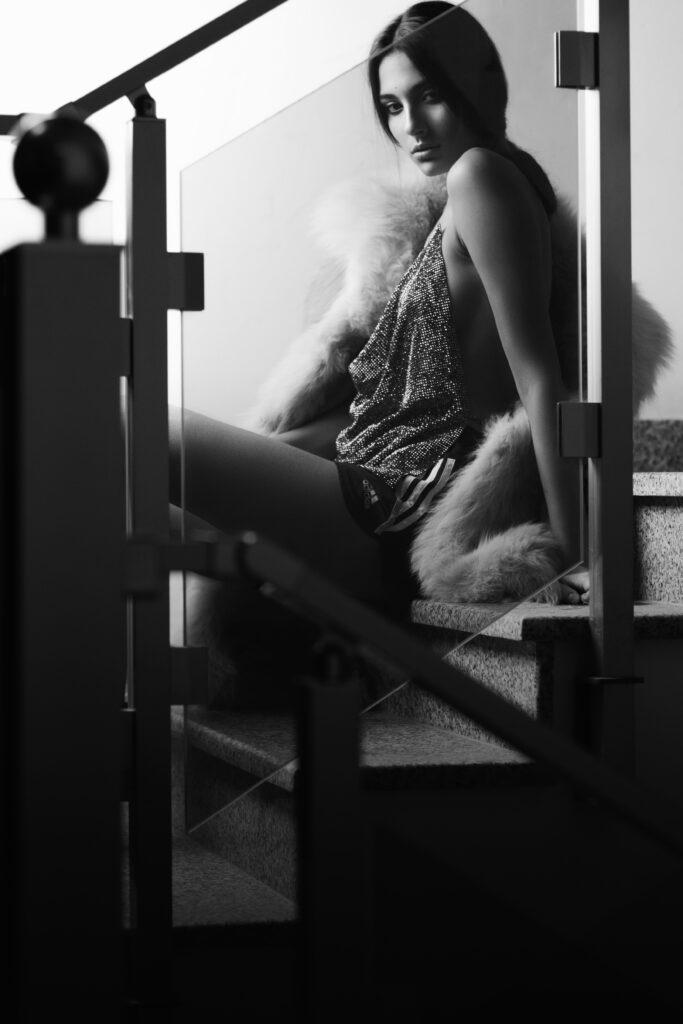 Here's a fact. Beautiful, luxurious clothes are not for special occasions only. They create a special occasion out of every day in life. MARKOV's pieces are living, breathing, perfectly-stitched proofs that this is absolutely right.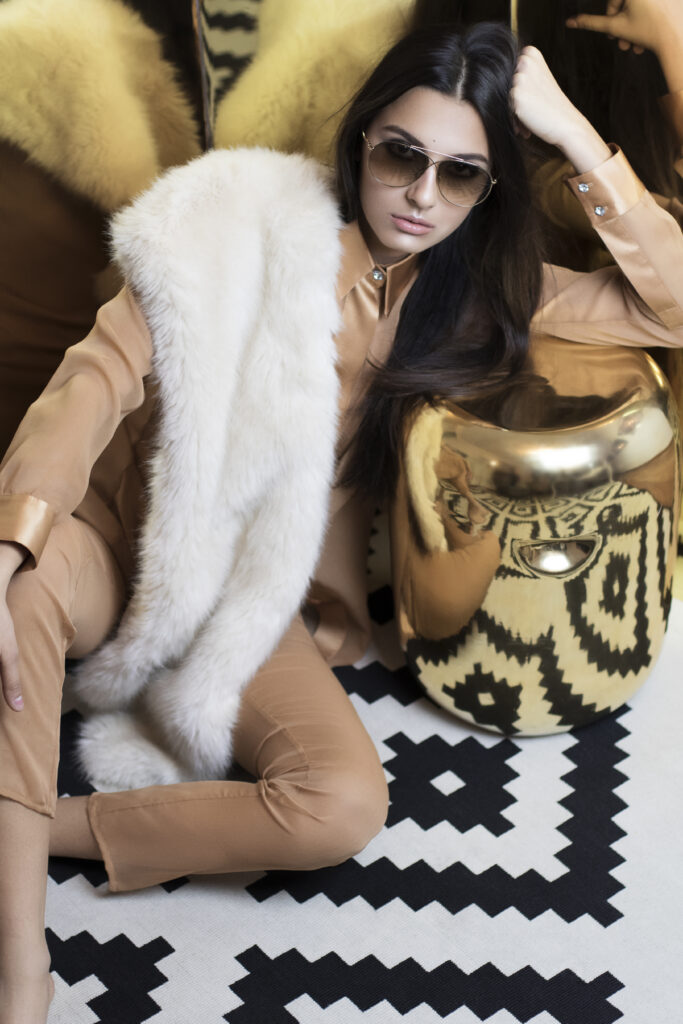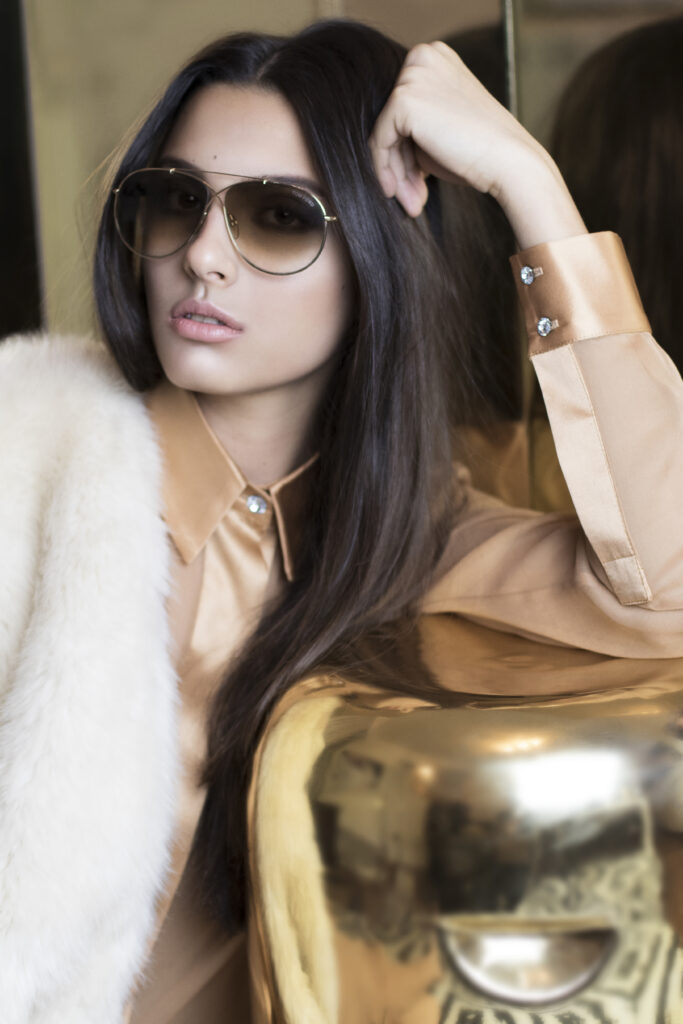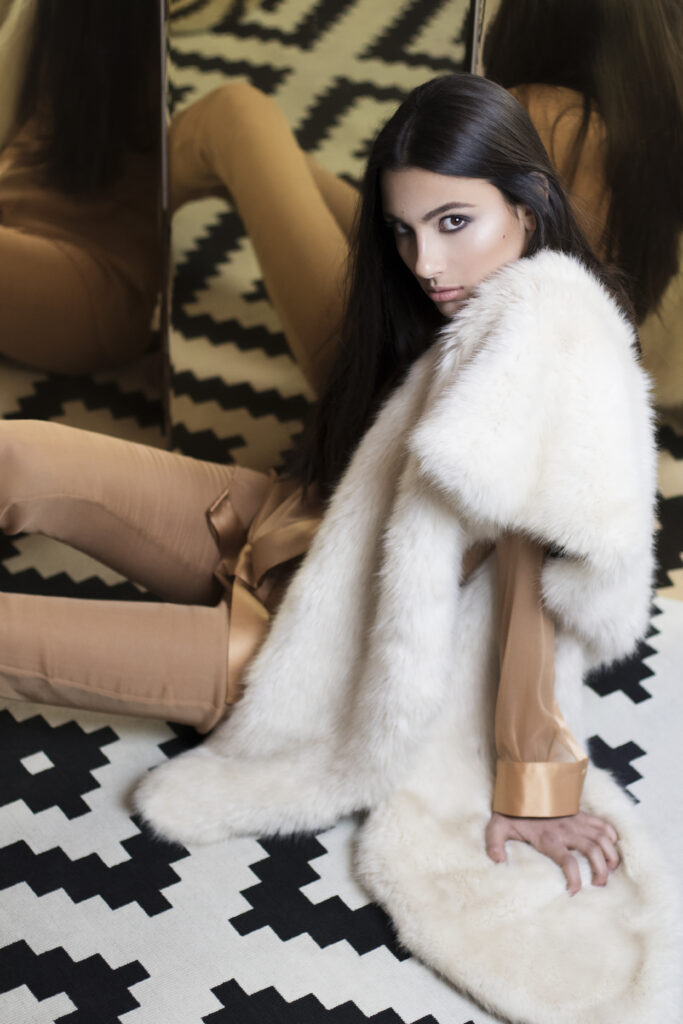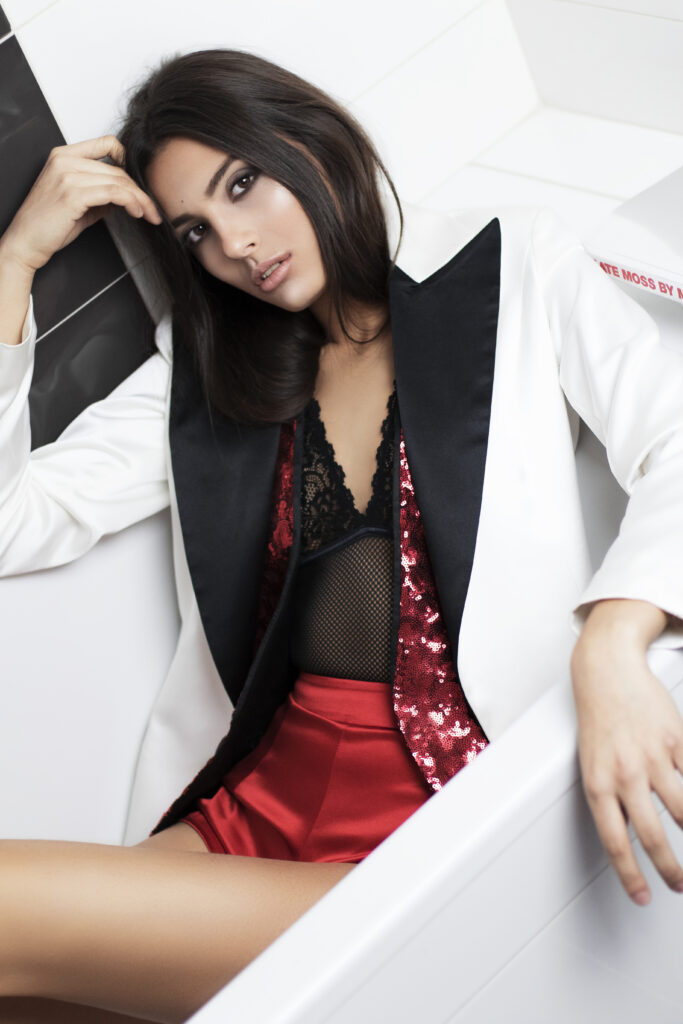 PHOTOGRAPHY JOVANA ZUKA
CO-STYLING JOVANA ZUKA & MARKOV
MAKEUP MARKOV
MODEL GORJANA KULISHEVSKA @ MODELS IN
LOOK I Markov Dress, Zara Leather Jacket, Chanel Sneakers, Tom Ford Sunglasses
LOOK II Markov Top, Adidas Shorts, Vintage Fur
LOOK III Markov Pants, Zara Sweater, Custom Made Hat, Stuart Weitzman Boots
LOOK IV Markov Shirt & Pants, Zara Fur, Tom Ford Sunglasses
LOOK V Markov Everything, Yamamay Bodysuit
original content at https://www.aftertwofive.com/atf-x-markov/
MARKOV collection I REMIXED